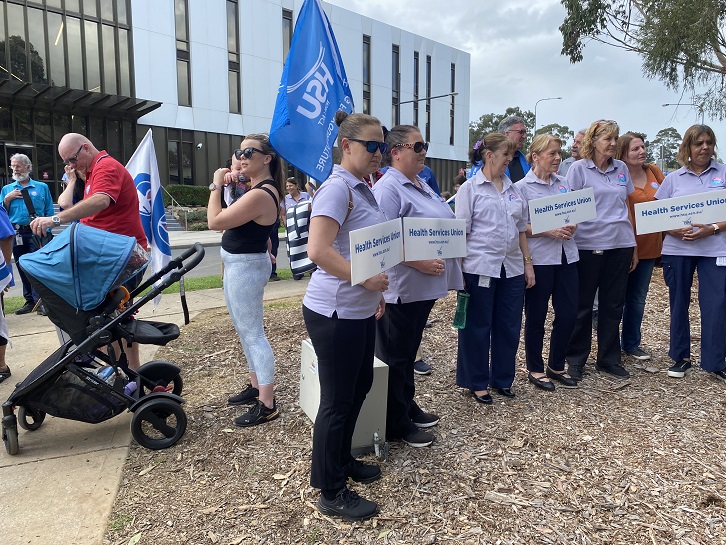 Politicians would not like it one bit if they had to start paying for parking at their place of work.
Each one of them, from the premier Gladys Berejiklian to the lowest backbencher, would resent it if, just like hospital staff in Campbelltown, they had to fork out for parking.
What nurses and midwives are copping at Campbelltown and other hospitals where the parking has been privatised, is essentially a pay cut of around $1,200.
It would be a lot more for any politician who parks their car in the underground carpark of the parliament building in Macquarie Street, Sydney.
Really, it beggars belief that our political leaders are so tone deaf as to expect such low paid, essential workers to take a pay cut via paid parking.
But there's another issue at stake, which seems to have been overlooked by the state government in its eagerness to impose its user pay philosophy on some of our lowest paid workers.
And that is most of the hospital staff affected are women.
Yet they are being asked to consider parking kilometres away if they don't want to pay to park in the giant new carpark next to the hospital.
What's happened to this new found concern for women and their welfare?
The government shamelessly doesn't care if it expects these women to walk to their car two, three kilometres away – at night.
Surely there should be a duty of care applying in this case, and on that basis alone hospital staff should be offered free parking at the new carpark.
If we are really serious about listening to women's concerns acting to ensure their safety should be a top priority.
C'mon Gladys, think about these women, the essential work that they do for very little pay.
The least we can do to say thanks to them is to let them park for free at their place of work.