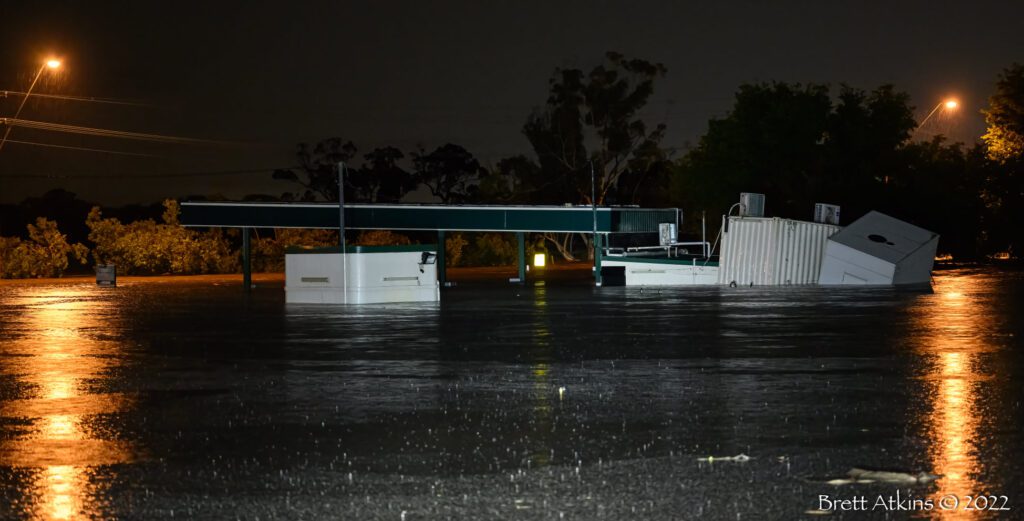 This Brett Atkins photo of Camden Petroleum service station with floating refrigerators and shipping containers gives you some idea of the situation in that historic Macarthur town after more than a week of rain.
Last night though Camden dodged the rain bomb that hit Campbelltown, which received almost 80 millimetres.
Camden received around 25mm, but it was enough to see the return of rising floodwaters, this time much higher – and they are yet to reach their peak. There are a lot of roads closed around the district.
Picton also has a nervous wait today and hoping that the worst of thew rain is over.
But shopkeepers aren't taking any chances, with sandbags stacked at the front of most stores along Argyle Street.
Campbelltown Council had teams out clearing roads this morning after the flash flooding last night.
Campbelltown SES meanwhile reports that they received 150 requests for help – before the rain bomb of last night.
The requests are still coming in thick and fast now.
Pictured below are SES highly specialised flood technicians providing assistance in Hurley Street, Campbelltown last night.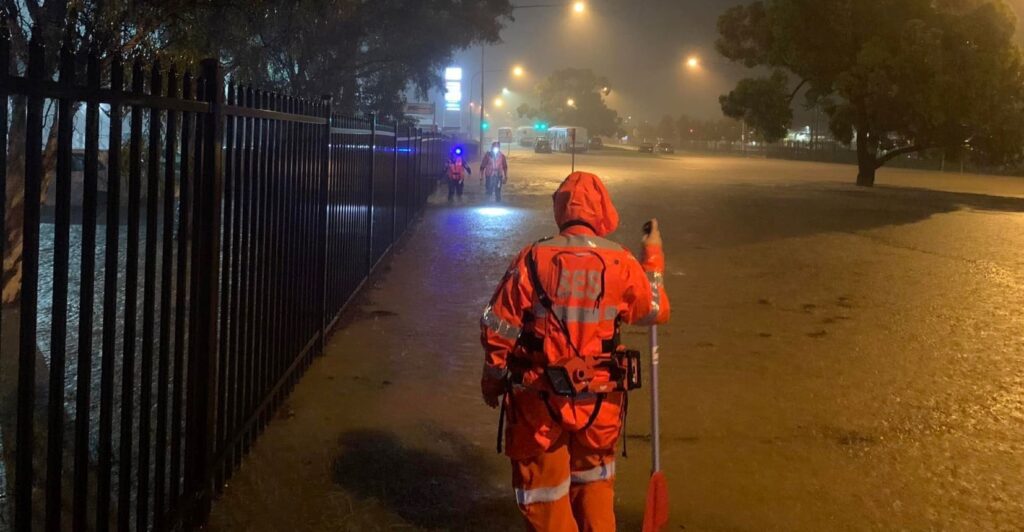 SES says since the start of the big wet on March 1 they have received more than 400 requests for assistance.
Local Rural Fire Service crews are lending a hand to the SES to deal with the overwhelming demand for assistance.
Residents are reminded that the SES self serve sandbag points are open at Pembroke Park, Minto and Milton Park, Macquarie Fields.
With more rain forecast for today, they may come in handy, especially for residents close to regular flood spots.
For emergency help in floods and storms, call 132 500, if it's life-threatening please call 000.