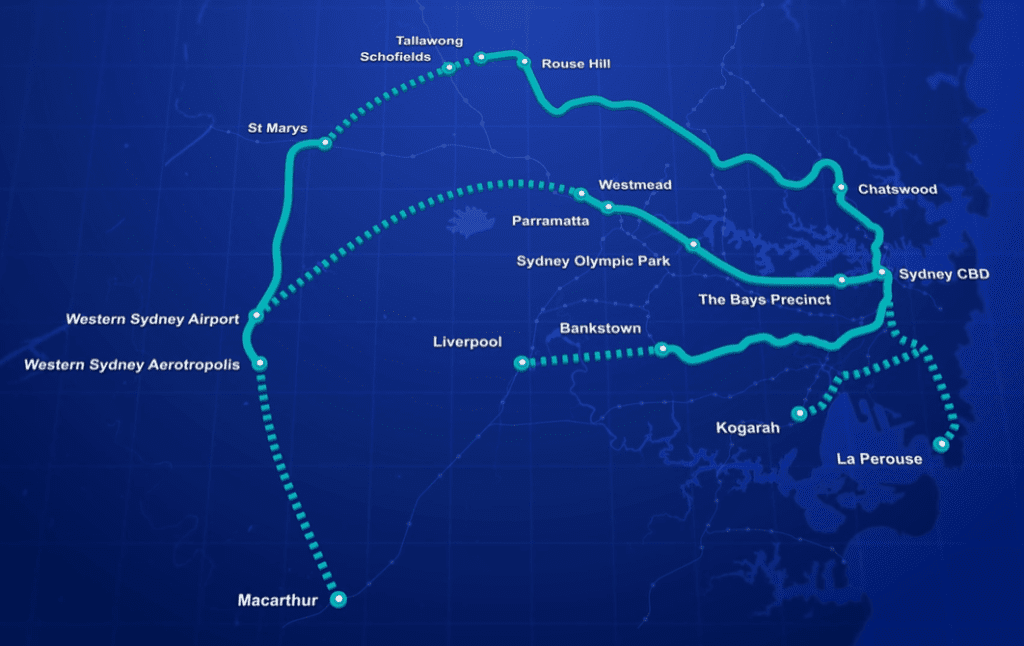 As much as it pains me to say this, the metro plans for the Western Sydney Airport are set in stone and there's no turning back. As you will have read just a few minutes ago in these spaces, a major contract of more than half a billion dollars has been awarded for part of the line work.
For those new to these parts and who are wondering why "it pains me'', here is a quick explanation:
A business case was done for several routes for a rail link from Western Sydney Airport, and the one the state and federal governments are proceeding with was not the preferred one. Simple as that.
Going north to St Marys was a political decision.
It came after intense lobbying from powerful Western Suburbs interests operating in Parramatta.
They want everything that goes to Western Sydney to be focused on their patch, including a rail link from an airport that's closer to Liverpool, Camden and Campbelltown.
The truth is we did not even need a business case to tell us it made much more sense to extend the South West Rail link from Leppington to Badgerys Creek and from there south to Camden and Campbelltown.
This would not only have saved taxpayers a heck of a lot of money, but it would have also been a huge catalyst to develop the area around the new airport.
Most of that land is at the back of Liverpool and Campbelltown and Camden.
These three great regional areas make up the outer South Western Sydney region, and for decades have missed out on allocation of resources because of myopic politicians who have no idea where these places are.
I am not kidding, they seriously believe we're somewhere in Western Sydney and do not understand that we're closer to Pitt Street, Sydney than Church Street, Parramatta.
Ignorance is bliss, but I don't know how much more of this we can take.
Still, when we have to catch a bus to the new airport from Liverpool, Camden or Campbelltown in 2026 we will have plenty of time to ponder why we keep electing such geniuses.