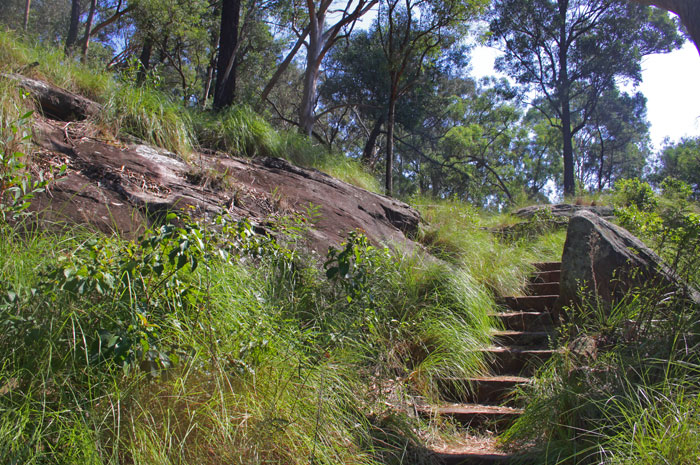 Located along the Georges River, Ingleburn Reserve is one of Campbelltown's hidden bushland gems.
It has all the usual facilities of a spacious suburban park, from tables and barbecues and toilets to a playground with modern equipment for big and small kids.
But Ingleburn Reserve is also surrounded by a native forest, and offers visitors a short trail to the gorge past endangered bushland, pictured above.
At the end of the trail is the picturesque Georges River Gorge and Ingleburn Weir – a relic from the 1930s built to provide a swimming hole for locals (pictured below).
It's a great spot to relax and soak up the beauty of the bushland, or even a spot of fishing from the Gorge.
As if all this is not enough, Ingleburn Reserve will soon offer visitors the chance to enjoy the bumps and jumps of a new family-friendly mountain bike trail.
The $70,000 mini mountain bike trail is the first part of a $1.5 million project to enhance the riverside reserve to improve its accessibility and range of facilities.
The 770 metre trail will include a series of jumps, rollovers, rock gardens and berms and will cater for beginner and intermediate riders.
Later this year, new picnic facilities including tables, seating and barbeques will be installed as well as upgrades to the path network to make it more accessible to people with prams and wheelchairs.
Construction on the project is expected to be complete in July.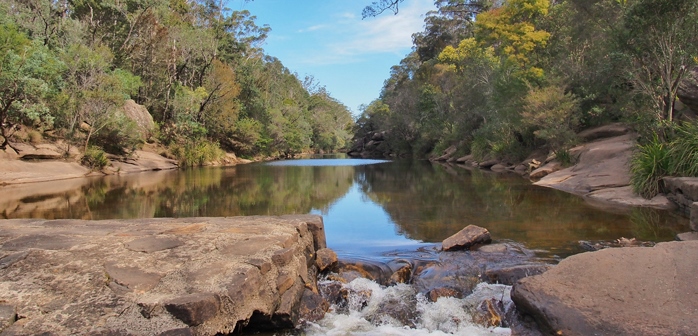 Plans to enhance the reserve have been drawn up since community consultation was held in 2020 to understand the community's wants and aspirations for the future of the bushland reserve.
"Through our consultation period we heard how important Ingleburn Reserve is to our community and the potential that it holds to be a space that represents the pride we have in our local bushland," Mayor George Greiss said.
"This project will kick off a series of works to the reserve which will enhance what is one our most beautiful and ecologically diverse bushland areas, to make it more accessible and user-friendly," Cr Greiss said.
"The mountain bike trail will fit in with the family-friendly nature of Ingleburn Reserve and is designed so that mums and dads can enjoy it alongside their kids," he said.