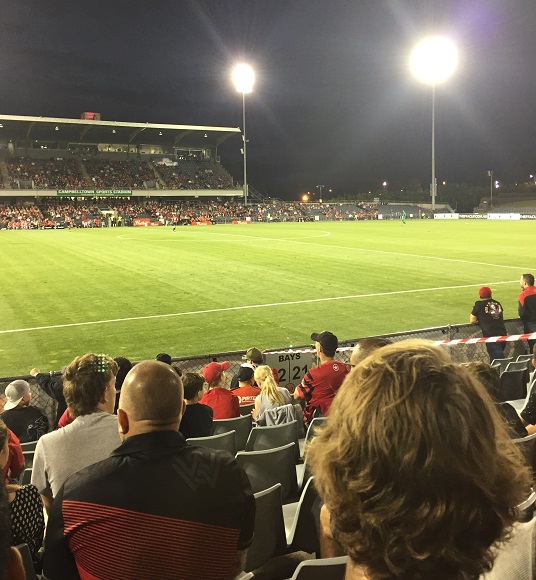 Campbelltown MP Greg Warren says suburban grounds, including Campbelltown Sports Stadium, should be utilised during the 2027 Rugby World Cup.
Mr Warren said locals on the outskirts of Sydney should be able to experience the world cup first hand without having to spend more than an hour travelling into Sydney city either by car or public transport.
He pointed to the stadium in his electorate of Campbelltown as being an ideal venue for fixtures.
It is well located for public transport, with Leumeah station less than 100m away from the stadium gates.
Campbelltown Sports Stadium is currently home to the Macarthur Bulls FC and hosts several Wests Tigers games a year.
It has also hosted a number of international rugby league and women's soccer games.
Campbelltown and Camden also boast popular rugby clubs, both senior and junior with the Harlequins and the Rams respectivally.
Their first grade sides compete in the Illawarra Rugby premiership and have strong supporter bases.
"Macarthur is one of the fastest growing regions in the state," says Mr Warren.
"We have the population and we have the fan base, now all we need are the games.
"I would urge organisers to consider utilising Campbelltown Sports Stadium during the 2027 Rugby World Cup.
"We love our sports in Campbelltown and the wider Macarthur region, and in my opinion it would be a missed opportunity if organisers shunned Campbelltown Sports Stadium."
xxxxx
The NRL has release details of presale ticket prices for the double header Pacific Test on Saturday, June 25 at Campbelltown Sports Stadium.
PNG will take on the Cook Islands, while it will be a blockbuster second match, with Fiji going head to head with Samoa.
Tickets prices start from just $10 for adults and $5 for children.
Big crowds were part of previous Pacific Test days at Campbelltown going back to before the pandemic.
With a rugby league world cup in the United Kingdom at the end of the year, this Pacific Test showdown looms as a major dress rehearsal for these Pacific nations.
All four will be taking part in the world cup, along with Samoa.