Doug lost his son Tom to suicide on New Year's Day in 2018. The Leppington father of two said he felt "a huge sense of failure".
"Everyone else is going on with their life but there's no way you can move forward," he said. "Then you realise you have to talk about it, keep talking about it, so that's what we did."
Doug and his wife found support through Lifeline Macarthur's Suicide Bereavement Support Group.
Its services are among those highlighted through South Western Sydney Primary Health Network's (SWSPHN) South West Stories series of 12 videos which were launched on World Mental Health Day last month.
The series looks at mental health in our region and the services SWSPHN funds to support those affected.
Doug said he shared his experience through South West Stories to "let others know that there are people out there who care".
Doug describes Tom, 26, as affectionate, loving, caring and passionate – especially about music.
"He was a soft touch for any cause. Tom was the kid that went around looking after all the kids that didn't fit in," he said.
He said the couple began attending the Suicide Bereavement Support Group a few months after Tom died.
"The first time we went we found it confronting but we quickly felt connected because you are with people that understand what you're going through because they've been there," he said.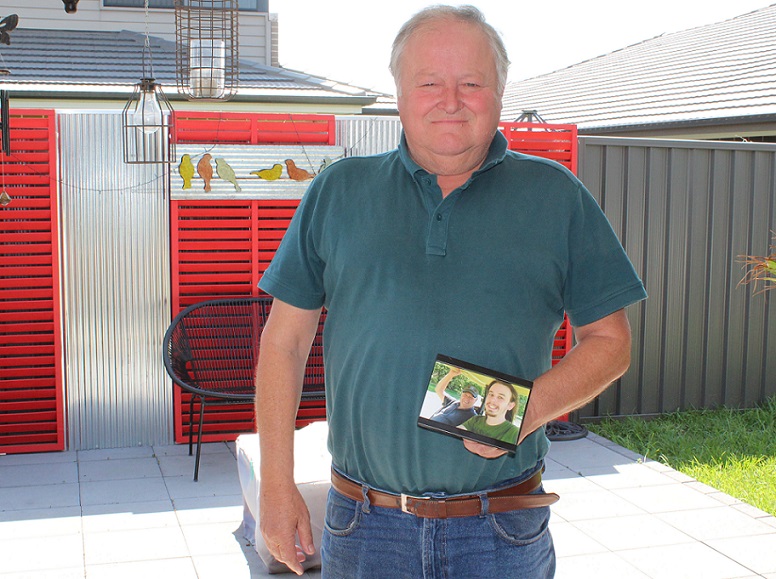 "One thing I've learned through the support group was that the grief never dies but you start to build your life around it.
"We haven't locked Tom out of our lives, we've got pictures up, when it comes around to his birthday we try to go out and celebrate. It's such a big hole in our lives, all we can do is fill our lives with memories of him."
Lifeline Macarthur provides a range of suicide prevention services across the region, funded by the SWSPHN, and Doug said the funding of these services was "vitally important".
"Depression and heartache are very lonely things," he said. "The worst thing you can ever be is in a situation where you think you are on your own. There are a lot of people out there who do care.
"The people at Lifeline Macarthur are so patient, they hear these stories all the time, but they're special people, they just listen and listen and listen."
With more than 3,000 people lost to suicide each year, Australia is facing a "national emergency", according to Lifeline Macarthur's Jacky Moore.
Mrs Moore is the executive manager of crisis support and suicide prevention at the charity, which has been saving lives and supporting people at times of crisis since 1978.
Mrs Moore told South West Stories countless lives were impacted by each suicide
"I don't think that we could count the number of people affected by one suicide," she said. "Anyone that they're involved with, it has that ripple effect, and it just goes on and on and on.
"We know that when someone takes their life, those who are directly linked are at higher risk of taking their life as well so that's why the suicide bereavement support groups are so important as well, to keep those people safe while they're travelling that grief journey," she said.
Six South West Stories are now available via Facebook and YouTube. A second season will be released in the new year.
Find out more about Lifeline Macarthur's suicide prevention services and other mental health services across the region by visiting swsphn.com.au