The natural identity of the local region has inspired a major landscape project at the southern gateway entrance to Campbelltown's City Centre and the future site of the Billabong Parklands project.
During the next few months, the corner of The Parkway and Moore-Oxley Bypass, Bradbury will be transformed into an iconic native garden and set the tone for the $18.75 million Campbelltown Billabong Parklands project that will begin construction next year.
The plants have been specifically selected for reasons including their connection to local heritage, durability and aesthetic values and include species such as cabbage tree palms, bottle trees, gymea lilies, mat-rush and grass trees.
Seven cabbage tree palms, which are known to have been traditionally used for making ropes, fishing lines and shelters, will be installed early next month in the first phase of the works.
Mayor George Brticevic said these new gardens will create an iconic entrance to the city centre and the Billabong Parklands site and will be a celebration of our native flora.
"This new garden is inspired by our spectacular natural environment and honours the design precept of the Billabong Parklands that will bring those elements into our city centre," Cr Brticevic said.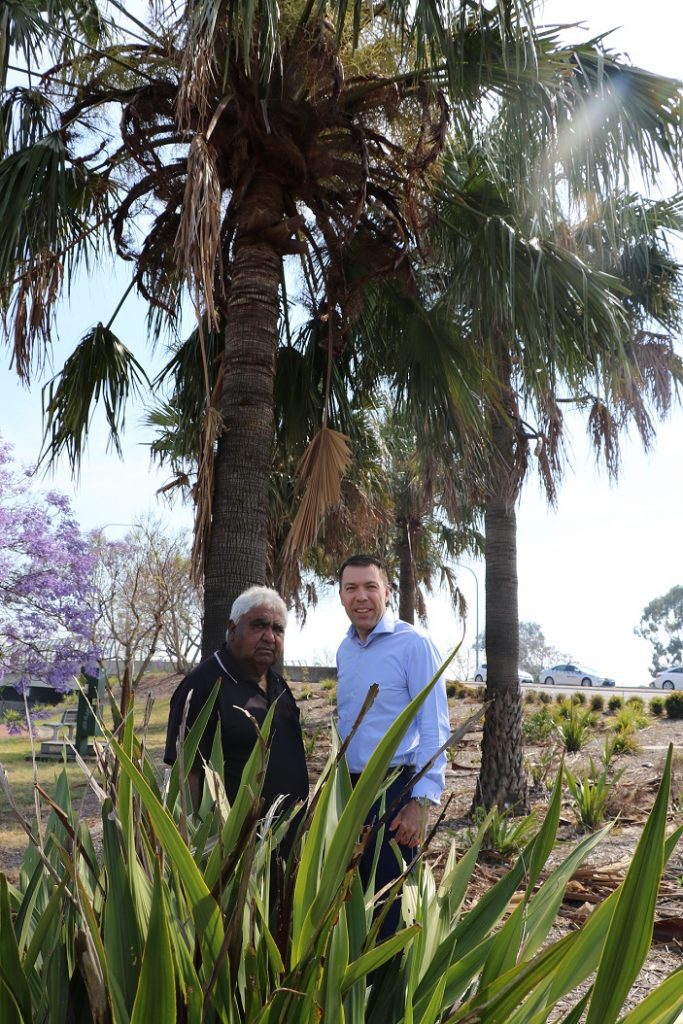 "Cabbage tree palms feature across our native forests and will mark this location as an iconic welcoming point to our city centre and celebrating the project's connection to country," he said.
"Other native trees to be included in the garden have been selected from across Australia and represent the idea of the Billabong Parklands becoming a gathering place where people can come together."
The Billabong Parklands project is being funded by the Western Sydney City Deal, Western Parkland City Liveability Program with funding from Federal, State and Local Government.