A Gregory Hills man was due to face court later today on disqualified driving charges after allegedly driving following a court appearance for the same offence.
It will be alleged that as the man was leaving Picton Local Court yesterday (Tuesday, August 13), he got into a Toyota Corolla and drove away.
Strike Force Puma and South West Metropolitan Region Highway Patrol officers were notified.
About 3.45pm, officers from Liverpool Highway Patrol stopped a Toyota Corolla on Cowpasture Road at Green Valley.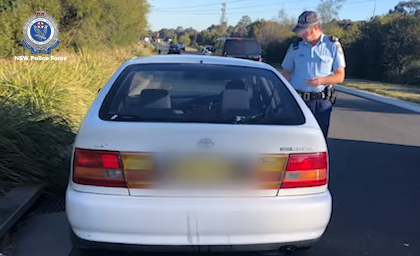 Police spoke with the driver and identified him as the same man who earlier appeared at the Picton Local Court.
Officers issued him a court attendance notice for driving while disqualified.
The same vehicle was stopped after police observed it travelling along The Heritage Way around 8.45pm.
The 66-year-old was again identified as the same man and was arrested and later charged with driving while disqualified – second and subsequent offence.
He was refused bail to appear in Campbelltown Local Court today (Wednesday, August 14).
Traffic and Highway Patrol Command's Strike Force Puma personnel have now seized the Gregory Hills' man's Toyota Corolla, pictured above.
The strike force was formed in 2018 to target high-risk drivers and high-risk driving behaviour.
Since this time, charges brought by the task force have included drink driving, DUI offences, driver licence offences (disqualified, suspended, unlicensed, cancelled or refused), performing aggravated burnouts, film and promote aggravated burnouts, goods in custody and the supply and possession of prohibited drugs.