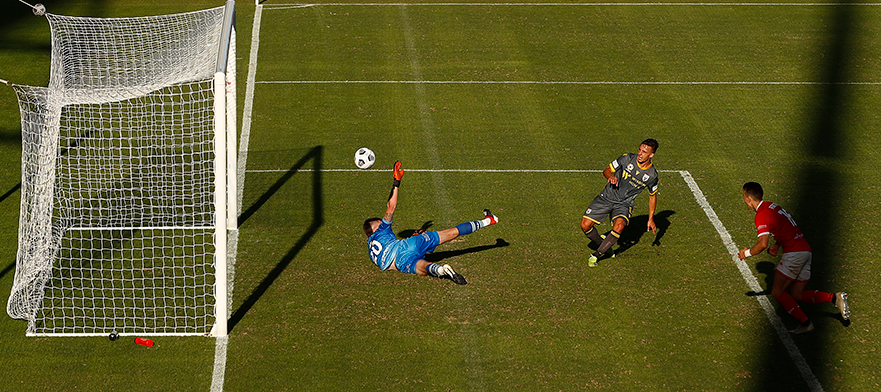 Macarthur FC are back home this [Good] Friday when they host Perth Glory in round 15 of the A-League.
But it will be more than just an opportunity to win three games in a row for the first time in their short history.
The Bulls, who defeated Wellington Phoenix 1-0 at Wollongong on Sunday afternoon, are now in fourth place on the ladder with 23 points.
Perth won't be a pushover, even though they are running seventh on 17 points.
The Western Australian team have played just 12 games, two fewer than Macarthur FC, and are expected to give the locals a run for their money.
The weather forecast for Friday in Campbelltown gives hope that for one of the few times in their inaugural season the Bulls will enjoy a rain and storm free match.
And with all restrictions on crowd capacity now lifted it could produce the biggest turnout for a Bulls home match so far.
The match will kick off from 6pm and Macarthur FC coach Ante Milicic will be looking for the same consistency he has seen from his players during the past two matches.
Five Bulls have played every match so far: goalie Adam Federici, Benat Etxebarria, Denis Genreu, Markel Susaeta and Matt Derbyshire
Captain Mark Milligan would be in there as well, except he received a red card and was suspended for one match earlier in the year.
Against the Phoenix yesterday Milicic was able to send out the same 11 starting line up two weeks in a row for the first time.
But what was also noticeable in the Bulls style of play was that while it was still possession based there was more purpose and urgency to the transition from the back.
And that's precisely why Denis Genreu was johny-on-the-spot to tap in the winner from a rebound in the 65th minute yesterday at WIN Stadium (pictured at top).
There's a heap of class in the team assembled by Milicic and the club, but it's still a work in progress.
If they can get it together by the time the finals come around, the Bulls will do some damage at the business end of the season.
But in the meantime it's one game at a time, starting with Perth Glory at Campbelltown on Good Friday.