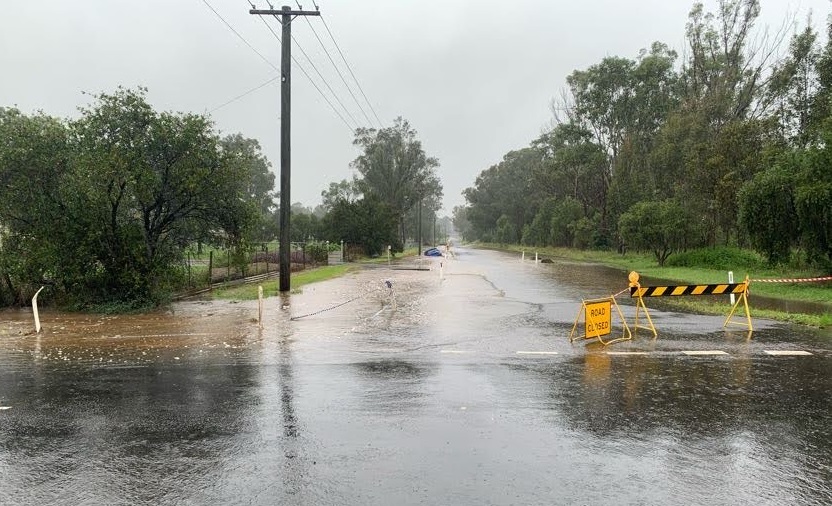 Wollondilly wasn't the only local area to suffer serious damage in last week's floods. Parts of Liverpool were heavily affected by the four day downpour, including roads damaged or closed for some time and fallen trees and blocked drains.
Liverpool City Council provided vital assistance to the community, alongside the State Emergency Service (SES).
As heavy rain fell in Liverpool from Friday, March 19, council responded quickly to ensure there was minimal disruption to residents.
There were numerous emergency call-outs during this time, with a number of council staff working in difficult conditions to repair roads, unblock drains and clear debris from storm damage such as fallen trees.
Mayor Wendy Waller says it has been a mammoth effort for all involved and would like to thank the SES, Council staff and all volunteers who helped keep Liverpool safe.
"It was no easy job, there were floods all over Liverpool, roads were closed and damaged, trees had fallen, but I'm proud that we were able to work hard to help the community," she said.
"My heart goes out to all the other councils around Sydney and all of the individuals who experienced major flooding," she said.
Liverpool City Council will continue to assist to repair damages in the community due to the floods over the coming weeks.
To lodge an online request please visit https://www.liverpool.nsw.gov.au/services/online-services
xxxxx
In other Liverpool news, the annual seniors concert will go ahead this year.
Council says it has reimagined its popular seniors concert to incorporate live entertainment, a high tea and an expo of local businesses and services.
The event will be held over two days on Monday and Tuesday, April 19-20 at the Liverpool Catholic Club.