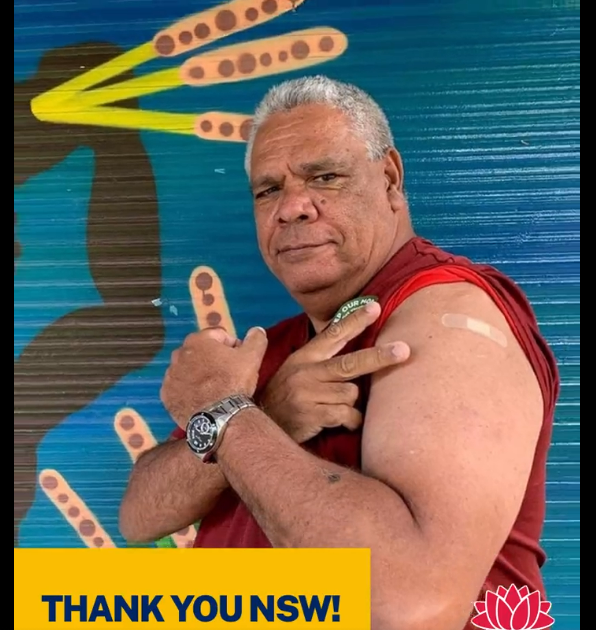 Earlier this year Phil Dotti became the director of the Camden Tigers indigenous football program (IFP).
Now Dotti, who has a long history of involvement with soccer, has become the face of a campaign to get as many people as possible vaccinated against Covid-19.
Run by NSW Health, the Get Vaxxed campaign image of Dotti was recently beamed on to the Sydney Opera House sails and received national attention.
"The Opera House is a national iconic landmark, so it's a great honour,'' says Phil Dotti.
"This is about health, progressing people's lives, so to be the face representing such a diverse community is a wonderful privilege.
"The important thing is that this is really a big message for the whole community.''
Mr Dotti said his involvement with the vaccination campaign aligns with the Tigers' indigenous football program.
"The Tigers IFP is right behind such community focused promotions – there's no other such health issue at the moment bigger than Covid-19,'' he said.
Camden Tigers – the oldest soccer club in Macarthur – are also celebrating their 60th anniversary this year.
Mr Dotti, who said the Tigers' indigenous program was already making positive inroads in the community, has been involved in football both as a player and an administrator over a long period.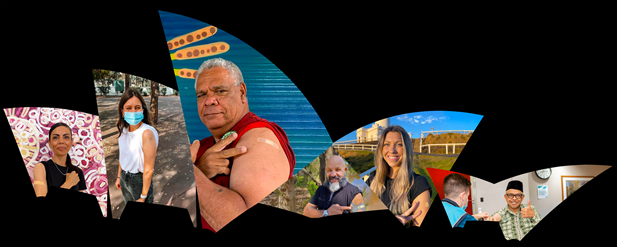 In 2005 he initiated the first ever Football NSW indigenous football program.
Out of that came the Harry Williams Cup, named after the first indigenous player and 1974 FIFA World Cup Socceroo.
Mr Dotti has also been the manager of national Indigenous teams during overseas tours, and national and international tournaments. He is currently serving on the Football NSW Indigenous football advisory body.
His son, Keifer Dotti, has been captain of the national indigenous football team for the past five years.
"If we work together we will win, even against Covid, so get vaxxed,'' says Phil Dotti.