After returning from Wollongong with three wins in the bag over Techs, the Harlequins will be at home this Saturday where they will host the Bowral Blacks.
Fans should note that matches at Campbelltown Showground will kick off a little later than usual because NSW Country will take on Queensland Country at 1.30pm so seconds will kick off at 3pm and first grade will start at 4.30pm and finish under lights.
Last Saturday the Quinnies travelled to Wollongong TAFE to take on the Tech Waratahs at Saunders Oval in three grades in round 10 of the Illawarra rugby premiership.
Harlequins thirds moved into 5th position on the competition ladder with an emphatic 26-10 win over the Tahs. Four tries gave the Harlequins a bonus point as well.
Tries went to prop Jonathan (Froggy) Hulks, Mark Lauano and Elijah Sa (2). Elijah was also named Harlequins man of the match.
♦ In second grade the Harlequins played strongly to win the match and cement third spot on the competition ladder.
The forwards laid a strong platform for a five try bonus point win over the Tech Waratah seconds.
On top of that a strong defensive effort kept the opposition scoreless with the Harlequins running out 27-0 winners.
Tries went to Liam Kaldasuan, Parlot Seiuli, Evile Evile, Elija Sa and Wayne Vailoa. The second grade man of the match was Brian Mapousa.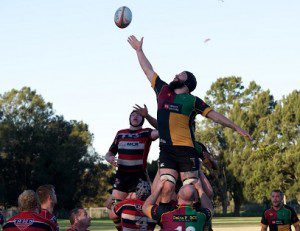 ♦ In first grade, after a scrappy first half and trouble with the lineouts the first grade settled down into a rhythm that saw them run away with a bonus point win.
Tech Waratahs scored early in the first half but a superior defensive effort kept the Harlequins in the game.
Quins ran in five tries to win the game 33-15.
Tries went to captain Adam Choice, winger Dawshon Mafi Tau, centre Mark June (2) and
fullback Fale Seiuli. Man of the match was hooker Vuna Lama.
♦ The Harlequin women's team managed to pull off the best game of the season so far.
The Quins girls travelled out west to take on the girls from Blacktown and were unlucky not to win the game.
Ahead with minutes to go, unfortunately, they went down to a last minute Blacktown score to narrowly lose 22-20.
The girls are finding their feet as they gain experience in their first season and look forward to a win as they learn the nuances of the game over the rest of the season.
Any ladies interested in playing please call 0404 829 356 or email campbelltownharlequins@gmail.com