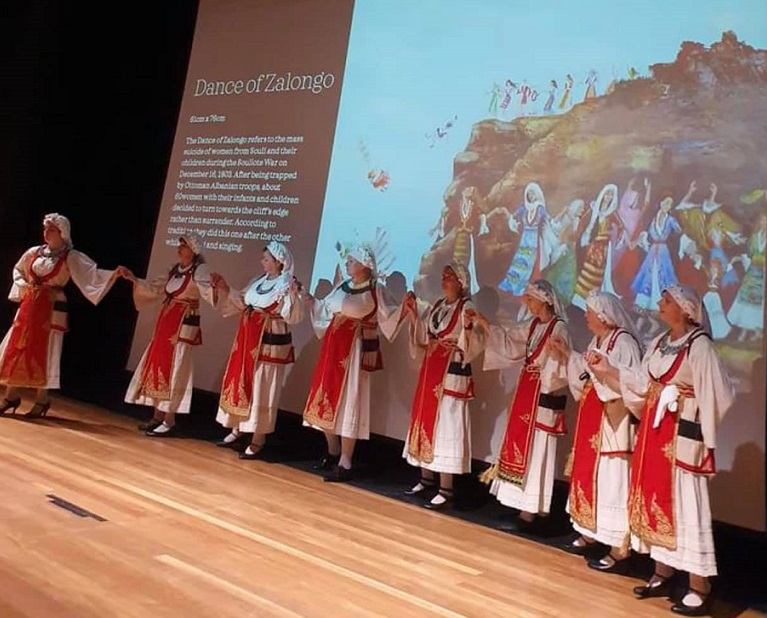 There was a hush in the audience when these female members of the Institute of Hellenic Dance and Culture started performing in the Campbelltown arts centre theatre on Saturday night.
The spotlight was on the traditional Greek dancers, but it was the background image that almost took the audience's breath away.
Part of the Heroes of 1821 collection by local artist Angela Kiki, which was being launched by community organisation Macarthur Greeks, the image was her painting depicting the Dance of Zalongo, one of the most infamous events of the Greek War of Independence.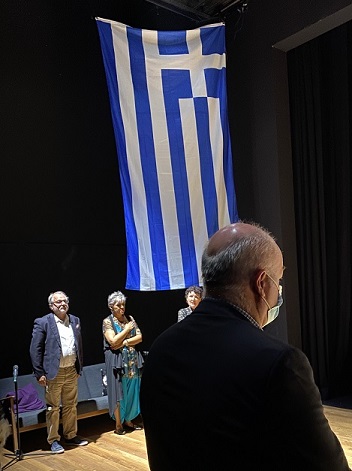 According to legend, these Greek women, mothers, grandmothers and young girls, chose to die while dancing on a cliff, to avoid capture by the Turks.
It has become known as the Freedom or Death dance, and here it was being re-created in the heart of Campbelltown on a Saturday night.
One by one, the dancers disappeared into the darkness behind the curtain, just like their sisters 200 years ago.
It was an emotionally powerful moment, eerily magnified by Ms Kiki's painting in the background.
It captured perfectly the theme of the evening, which was the launch of Heroes of 1821, the collection of paintings by Ms Kiki dedicated to the Greek War of Independence from the Ottoman Empire.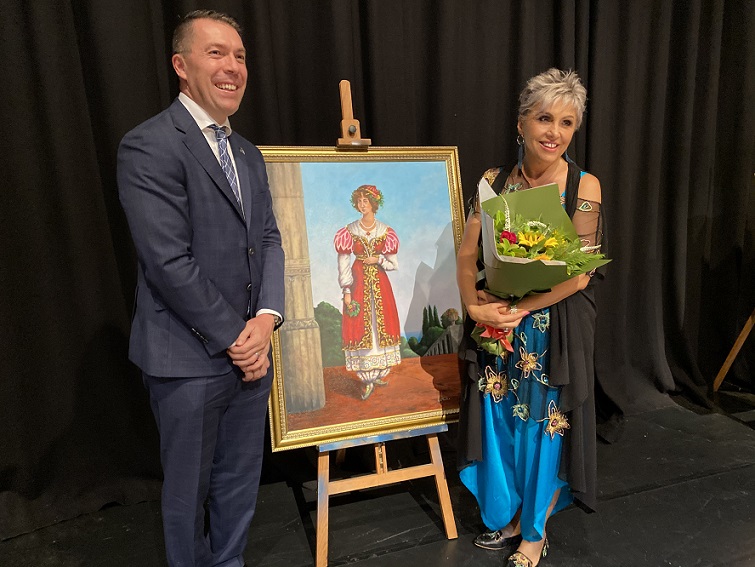 As well as Campbelltown mayor George Brticevic, Camden mayor Theresa Fedeli and Wollondilly deputy mayor Michael Banasik, the launch was attended by Kostas Giannakodimos from the Greek Consul-General's office in Sydney and Campbelltown arts centre director Michael Dagostino.
Also present were a number of corporate sponsors of the event, including Terry Bassall from 8 Dumaresq Street and Steve Kalamvokis from Ingleburn based company Atlantic Oil.
Macarthur Greeks organised the event, the first of several being planned to mark 1821 across the Macarthur region throughout the year.