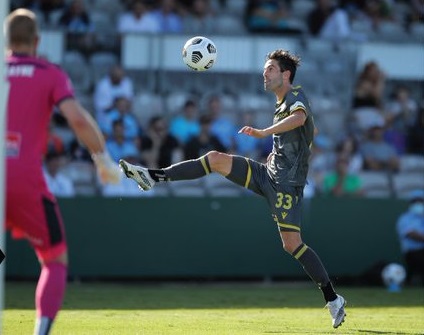 Macarthur FC head coach Ante Milicic may not agree, but when you're on the road, one out of two ain't bad.
After a 4-1 thumping at Ballarat against Western United last week, the Bulls bounced back to win 1-0 against reigning premiers Sydney FC at Kogarah yesterday afternoon.
Milicic may agree with the above sentiment if his boys can make it two out of three when they hit the road once again and head north to the Central Coast to take on the Mariners next Monday, March 8 in Gosford.
At present this would make it a top of the table clash because the Mariners are coming first with 18 points, while the Bulls are on 17 points one place behind them.
The Bulls have played one more match than the Mariners, but five wins, two draws and three defeats from 10 games in their inaugural year is an outstanding result for Macarthur FC.
Every game they have played has been to a standard nobody would have expected from a team assembled just a few months ago.
Some of the Bulls players had never heard of each other, let alone played with or against each other.
Milicic is a naturally cautious fellow and the last thing he would do is blow his own trumpet.
Well, I am going to do it for him.
In his first gig as a head coach in the A-League, Milicic has produced impressive results so far.
He has a team performing as though the players have been together for years, not months.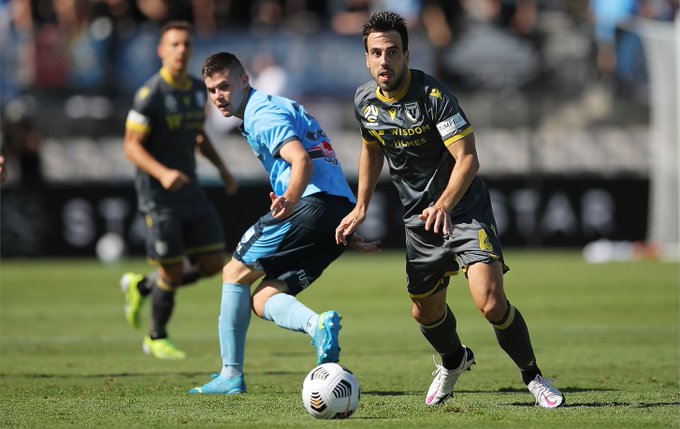 Yesterday against Sydney FC at Kogarah was another example of how Milicic's team have skipped a few stages of development.
This was a real mature effort in holding on to the 1-0 lead to bounce beautifully from the shellacking in Ballarat.
It was also a sign that some of the creative members of the squad are getting better with each game.
Take Markel Susaeta, pictured above, for example.
Everyone's raving about Benat Etxebarria and his massive influence in how the Bulls perform every week.
Yesterday, Susaeta put on a master class of creative football that was punctuated by his brilliant run from the left edge, leaving defenders in his wake, and a perfect pass for Matt Derbyshire, who pounced to score 10 minutes before half time.
The Bulls did enjoy some good fortune when Sydney FC hit the crossbar – or goalie Adam Federici, who also had a great game.
The maturity of Macarthur FC came to the fore in the second half against a 10-men home side, using possession to keep them out of the game.
The result was revenge for the 3-0 defeat at Campbelltown earlier in the season.
Next Monday, the menu is the same, because the Mariners also downed the Bulls at Campbelltown in their first encounter and revenge ought to be on their minds as they hit the F3 on the way to Gosford.