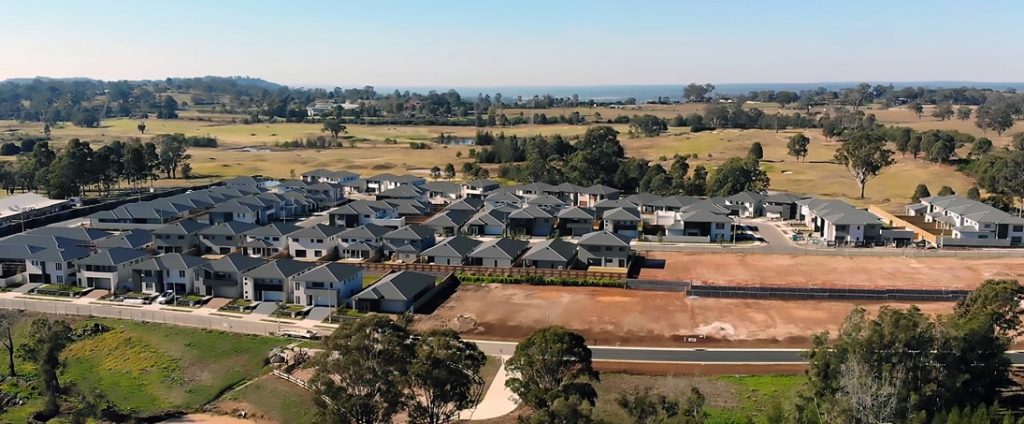 Buyer sentiment has increased significantly at Sekisui House's 307 hectare master planned community The Hermitage at Gledswood Hills since the May 18 federal election.
May and June delivered a 55 per cent sales uplift when compared to the previous two months.
Enquiry rates have also increased significantly during the first half of 2019, doubling that of the same period last year.
The Hermitage is fast approaching the half way mark for sales, having been launched in 2012.
"We have experienced an overall sales uplift, post the federal election for both vacant land and new homes within The Hermitage,'' says Craig Barnes, sales and marketing manager at Sekisui House.
"We're attributing the increase to favourable changes within the residential market environment – record low interest rates, political stability and APRA's scope to relax strict lending regulations are some of the key drivers for the current optimism and evident confidence within the market.
"In addition, the billions of dollars being invested into the local region on key infrastructure and community projects is a major draw card for the area,'' he said.
"The current level of activity from state and federal governments, as well as private enterprise, is incredibly high and house hunters can see this first hand.
"Infrastructure associated with Western Sydney Airport is now progressing at a rapid pace and there are several schools within the area that are either under construction or about to commence.
"The future Camden Private Hospital will form the centrepiece of a new one-stop-shop health campus, while key regional infrastructure projects are progressing in line with the opening of the future airport.
"Purchasers are seeking areas that have both established infrastructure and future plans for growth in place to accommodate increasing population forecasts.
"The Hermitage at Gledswood Hills is strategically positioned to capitalise on existing amenity and will benefit substantially from future infrastructure activity within Sydney's fast growing South West region," Mr Barnes said.
"Generally, buyers at The Hermitage relocate from within a 25 to 30 kilometre radius and traverse a broad demographic including first home buyers, investors, upgraders and downsizers.
"We have strategically delivered a diverse range of product comprising vacant land, completed homes and off-the-plan homes to cater for all buyer needs and requirements.
"We are developing a thriving connected community, located within one of Sydney's fastest growing regions, eventually delivering over 150 hectares of green open space, including two signature golf courses.
"Residents at The Hermitage are extremely proud of where they live and have embraced a 'community first' philosophy.''
Construction is well under way on Gledswood Hills Primary School, with the potential for classes to commence in 2020.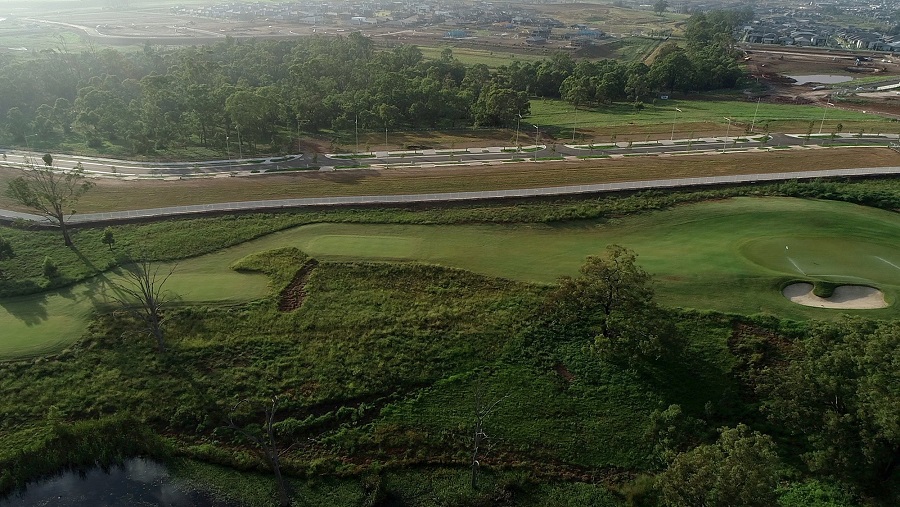 The new Greg Norman signature golf course is expected to be ready next year.
The Hermitage is a 307 hectare master planned community that will eventually comprise over 2,200 new dwellings.
It boasts over 40 hectares of parklands and a 120-hectare golf precinct, including the future premiere nine-hole course designed and constructed by Greg Norman.
A 3.5 kilometre green corridor connects the northern golf precinct with the community.
For further information about The Hermitage, Gledswood Hills visit http://www.thehermitagesydney.com.au or call 1800 113 943.