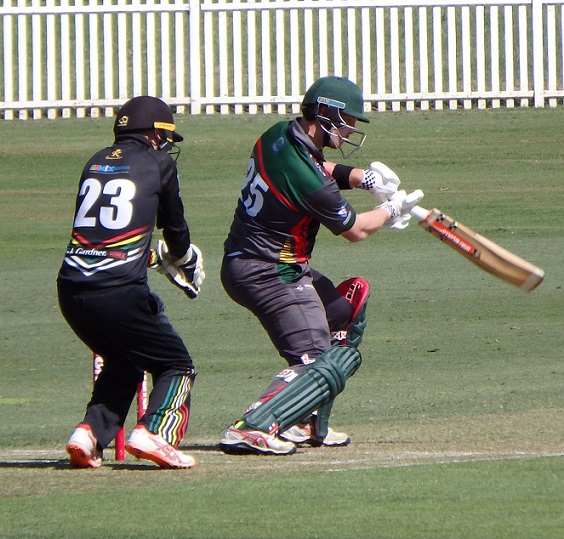 Camden Campbelltown Ghosts headed to the foot of the mountains to take on Penrith at Howell Oval in round two of the 2021-22 NSW Premier Cricket premiership.
The Ghosts won the toss and asked the home side to bat first.
Penrith said, thank you very much, and proceeded to smash the young Ghosts to all parts of the park in making 299 for the loss of just four wickets.
In reply, the Ghosts were all out for 194, off 45.2 overs, to record their second loss of the season in as many matches.
The first wicket stand from the Ghosts produced 30 runs, but it was all downhill once the two openers lost their wickets.
Now the Ghosts will have another big obstacle in their way as they seek to get their first win of the season, hosting the mighty Bankstown club on Saturday at Raby.
Following their loss on Saturday to Penrith, the Ghosts backed up on Sunday at home, where they hosted Northern Districts in the opening round of the Kingsgrove Sports Twenty20 Cup.
Northern District won the toss in this fixture and invited the home side to have first use of the batting strip.
Good contributions from Toby Flynn-Duncombe (44), Jackson Isakka (28 from as many balls) and Aarron Muir (27) helped the Ghosts to a fairly competitive total of 6/135.
But the visitors reached the target easily, losing just three wickets in the process.
Luke Webb picked up two of the wickets to fall, with Isakka chiming in with one.
The Ghosts will be away to Hawkesbury in the second round of the Twenty20 Cup.