Projects by local organisations, school P&Cs and sporting groups in Campbelltown will share $400,000 in the 2021 Community Building Partnership program.
Campbelltown MP Greg Warren, who helped secure the funding from the state government, said the 16 projects would make a substantial difference in the local community.
Notable recipients included:
Campbelltown East Public School P&C ($60,0000) – for a covered utility area;
St Vincent de Paul ($40,000) – for the refurbishment of the Nagle Centre;
Kentlyn RFS ($35,000) – for an all-terrain vehicle;
Campbelltown Meals On Wheels ($29,5000) – for the establishment of a community garden at the organisation's premises in Ruse;
Ruse Public School P&C ($27,477) – for a community hub learning space;
Campbelltown Westerners Cricket Club ($25,000) – for a picket fence around Jackson Oval at Woodbine.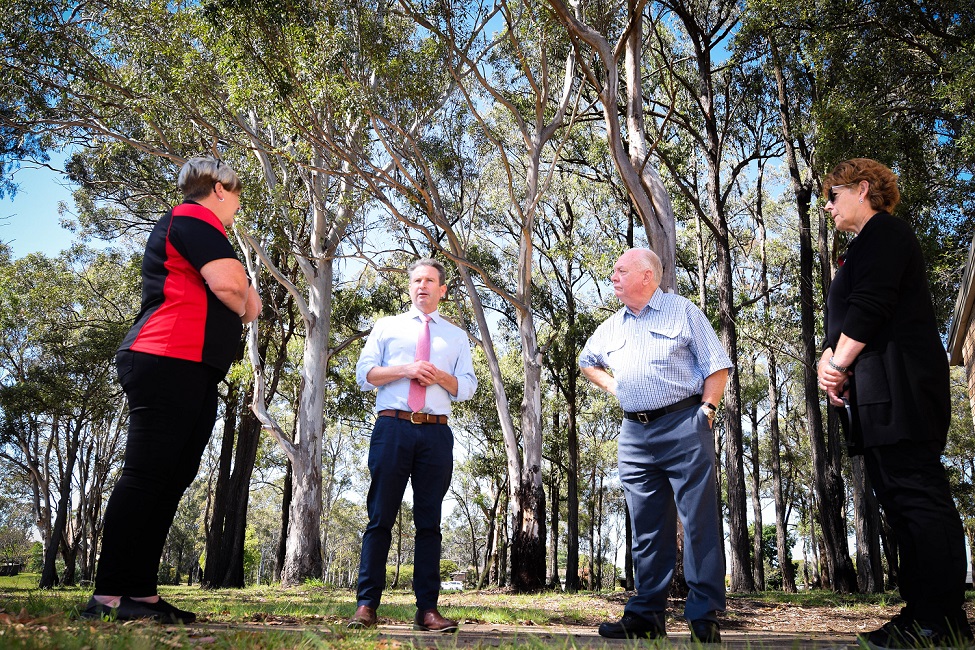 "There is no doubt that these projects will provide an enormous benefit to many people in the Campbelltown community," says Mr Warren.
"A number of schools will benefit from the funds such as Beverley Park School, which will receive $20,000 for a safe playground space.
"WILMA Women's Health Centre will also be able to continue the renovations of its outdoor space as funding will allow for a shade and shelter to be constructed.
"The funding will also help organisations like Campbelltown Meals on Wheels and those at the Nagle Centre to continue their support of our community.
"There were also a couple of projects that were joint funded with neighbouring electorates that will not only benefit Campbelltown, but also surrounding communities.
"Congratulations to all the recipients – I look forward to seeing the projects once they are all complete."