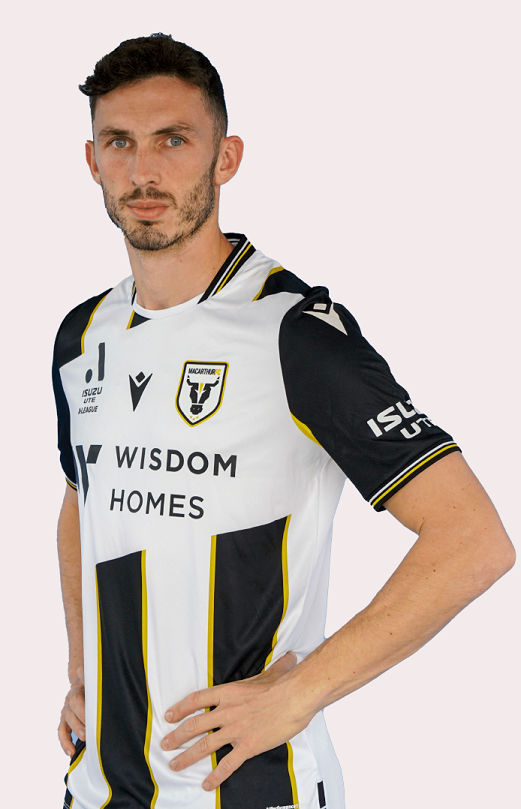 In just under five hours, Macarthur FC's A-League side will run on to the field at Campbelltown Stadium in what will be their first competitive game since December.
The Bulls will be hosting Victorian side Western United, who are leading the competition having played eight games so far – two more than Macarthur FC.
The Bulls, who were top of the ladder after playing six games, are back in fifth, with games in hands, which is not too shabby.
They're just two points behind the competition leaders, boasting a record of four wins, one draw and one loss.
Kick-off is scheduled for 7.45pm for a match that was originally scheduled to be played in January.
The late kick-off time is just as well because it's a very hot day here in Campbelltown.
There have been a stack of matches postponed during last month, and the Bulls copped their fair share.
But now it's fingers crossed February will be a time to catch up, and it starts tonight at Campbelltown Stadium.
Five days later, the Bulls will be back for an "away'' game against Wellington Phoenix this coming Sunday, February 6 with a 4.05pm kick-off.
The match is officially a home game for the Phoenix, who have agreed to play it at Campbelltown.
But back to the Western United clash, and one point of interest tonight for Bulls fans, will be to see if head coach Ante Milicic gives new signing Apostolos Giannou (pictured) the opportunity to make his debut as a Bull and in the A-League.
The big centre forward has looked energetic at training and could be the final piece of the jigsaw puzzle as Macarthur try to go one better than in their inaugural season.
Last year the Bulls fell short of making the grand final by just one game.
A good turnout by fans tonight and on Sunday – and subsequent home games – will play a key role as the Bulls launch towards another finals appearance.