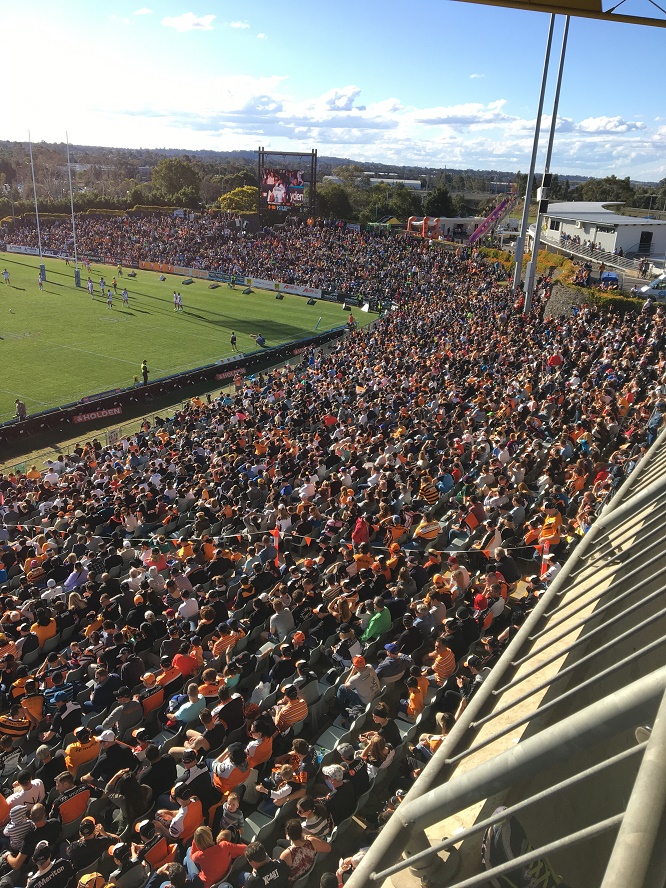 It seems that finally Wests Tigers, the nomads of the NRL, have accepted that their future lies in Macarthur and outer South Western Sydney – sooner rather than later.
Club chairman Lee Hagipantelis, let the cat out of the bag in a speech he recently gave at a Western Suburbs juniors presentation at St Greg's.
A person who was present has told the South West Voice in Macarthur that Mr Hagipantelis revealed that discussions were under way with Campbelltown Council for a new deal for the use of Campbelltown Stadium.
The Wests Tigers chairman told the audience, according to our source, that now the state government had abandoned plans for new stadium near the new airport at Badgerys Creek, the club accepted the future of the joint venture was in Macarthur and playing out of Campbelltown Stadium. Our source told us Mr Hagipantelis said the club was looking at a new stadium deal where the Wests Tigers would play two thirds of their home games at Campbelltown from next season in 2023.
He also said that the club was part of discussions council was having with various stakeholders regarding the use of a new sports centre of excellence located at Campbelltown Stadium.
The South West Voice put all this in an email to Mr Hagipantelis yesterday morning. His reply landed in our inbox just after 6pm last night.
"Yes, I indeed had the honour of addressing the parents/carers of the young men who have been selected to represent Western Suburbs at St Gregory's,'' he said in his response.
"I may however [have] been a little misquoted to you.
"I affirmed the commitment of Wests Tigers to the south-west region of Sydney, and in particular Campbelltown.
"I made it very clear that in my view the future of the Wests Tigers lies in the south-west,'' Mr Hagipantelis said.
"I confirmed that Campbelltown Council had put forward a proposal for the refurbishment of Campbelltown Stadium which was irresistible.
"I advised those present that Wests Tigers needed to secure a permanent presence in order to establish a home ground advantage enjoyed by many other clubs.
"I also expressed concern in the lack of commitment as yet by the state government to a stadium in the south-west, either Liverpool or Campbelltown.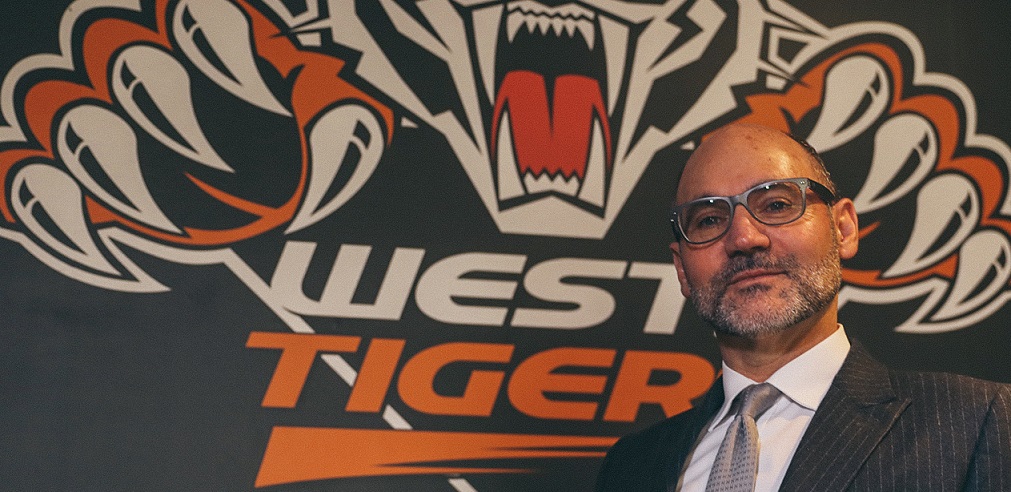 "I also advised that Wests Tigers were engaged in discussions, well under way, for the establishment of a sports academy/centre of excellence in the south-west to complement what we have undertaken at Concord.
"There was no discussion or commitment to a certain number of games or anything of that kind,'' he said.
Mr Hagipantelis, who is also the principal of the NRL side's major sponsor, Liverpool based Brydens Lawyers, said it now falls to the state and/or federal governments "to recognise the importance and need for a world-class stadium in the south-west which would provide an incredible sporting and cultural resource.''
The South West Voice asked George Greiss, the new Liberal mayor of Campbelltown for a response from council's point of view.
"I can confirm there are negotiations taking place between council and Wests Tigers,'' he said.
"I have only been in the job a couple of weeks and have not had an opportunity to participate in such discussions yet.
"But knowing that Wests Tigers are making positive noises about playing most of their games here is very pleasing.
"If it goes ahead, it will strengthen our position in trying to get state and federal funding to upgrade Campbelltown Stadium to a world class facility,'' Cr Greiss said.
Local MP Greg Warren also welcomed the change of tune from Wests Tigers.
Mr Warren, who coincidentally held separate meetings with Mayor Greiss and the Wests Tigers hierarchy of Lee Hagipantelis and CEO Justin Pascoe yesterday, said these developments bode well for making the case for stadium upgrade funding.
"This is great news that the Wests Tigers are considering playing most of their home games here in the near future,'' he said.
"I really hope it happens, it's what this area deserves, all the rugby league supporters out here.
"I am certainly very supportive of the Wests Tigers becoming part of Macarthur, and also any moves to upgrade the stadium to a world class, all weather sporting facility.
"I have made it clear that I am prepared to help out achieve this goal.''