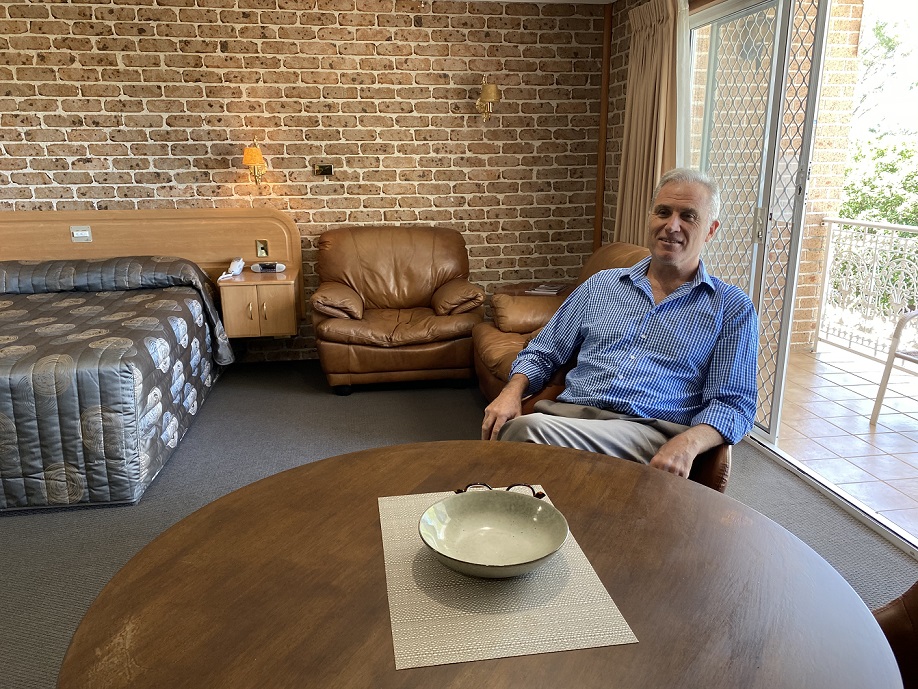 You don't need to go inside The Hermitage to know there's no guests in any of the 36 rooms.
Its huge carpark on the Campbelltown Road side is completely empty, and that tells you all you need to know the impact pandemic restrictions have had on this great Campbelltown business.
Walking inside just confirms the dire situation: the Hermitage is still all class inside, but there are no people, from reception all the way to the upstairs office of the man who created it all, Cliff Barry, pictured above in one of the empty rooms.
Yet, despite the absence of guests these past 12 months – except for one or two here and there – Mr Barry has continued to come to the office.
"I've got to – there's still things to do, and of course pay the bills, which haven't stopped coming,'' he tells me.
"I spend half the time paying bills.
"Don't get me wrong, I am not whingeing, but people don't realise that it costs money to have a building here, whether the rooms are full or empty,'' he says.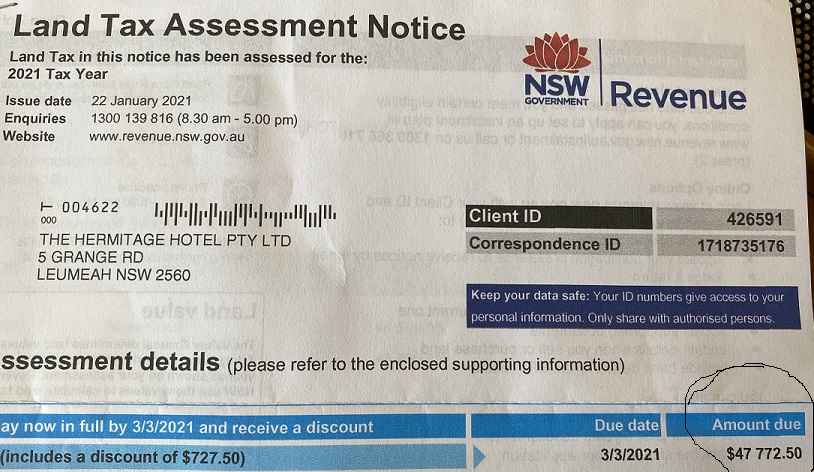 He's not kidding: for starters, how about a bill of almost $48,000 for land tax, with the invoice on his desk and pictured above.
The insurance comes to $25,000, Campbelltown Council rates $24,000 and a whopping $120,000 on gas and electricity a year.
"It costs a fortune to keep a building; people think, oh, he's making a lot of money, but they don't think about the expenses, which continue even when there's no income.
"I have never seen this in 32 years,'' says Mr Barry, who blames border closures for his woes.
"By closing the borders no one's coming here to do any business, they're doing it from home, they're in zoom meetings,'' he says.
"So when they close the borders it destroys this kind of business and many other businesses.
"And this is what the politicians don't get – the economic destruction of closing those borders.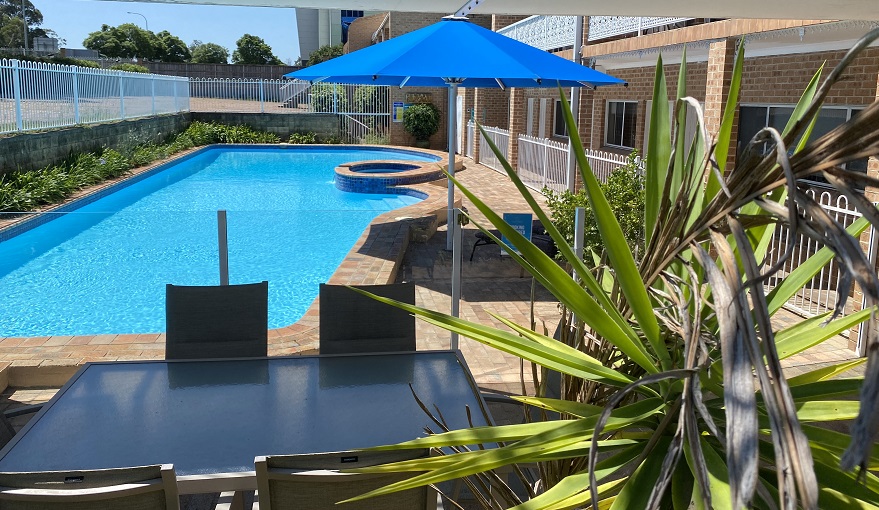 "We've got to manage this country as one country not six states and two territories – otherwise this country won't have an economy.''
Mr Barry believes the real extent of the damage to business and jobs will become really obvious when JobKeeper ends on March 28.
Five of his staff are on JobKeeper, with another half a dozen having chosen to register with JobSeeker.
"I think that the damage is going to be enormous,'' he says.
"As for my people, if there's no hotel guests on March 28, they won't have a job.
"I worry about them, they've got commitments, they've got mortgages.''
Mr Barry says he can probably hang on for six months more at most if the current situation continues.
"I love this beautiful four star motel, and the lovely restaurant and the business I've spent my life creating, and I don't want to see it destroyed by idiotic political decisions. You know, closing the borders at the drop of a hat,'' he says.