Did you know that Camden is home to almost 40 free outdoor fitness stations?
They are installed across the four corners of the town, from Birriwa Reserve Youth Play Space at Mount Annan and Dawson-Damer Park at Oran Park to Cunningham Park at Gregory Hills and Harrington Park Lake Outdoor Youth Space.
Which means few residents are too far away from their very own outdoor gym.
And with the pandemic still very much with us, outdoor facilities are perfect for exercising – and the more we do it the more we benefit.
Mayor of Camden, Cr Theresa Fedeli, says the community could take advantage of local fitness stations right at their doorsteps.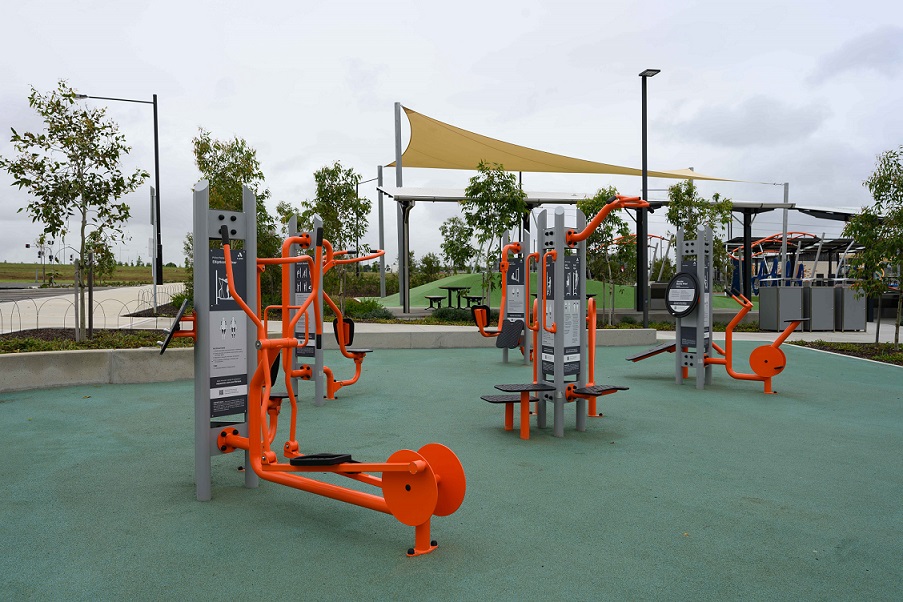 "Whatever your age or fitness level, our local parks are a great way to begin your fitness journey," says Cr Fedeli.
"From using free fitness stations including outdoor gym equipment to simply walking or running around your local park, exercise is a great way to reduce stress and anxiety while clearing your head.
"We are also lucky to be living in an area with great walking tracks including the Miss Llewella Davies Pioneer Walkway in Camden, taking in some breathtaking views of Camden Town Farm.
"It is definitely not too late to start your fitness regime and keep active throughout the year."
For a full list of parks in your local area, go to camden.nsw.gov.au and search 'Parks and Playgrounds'.