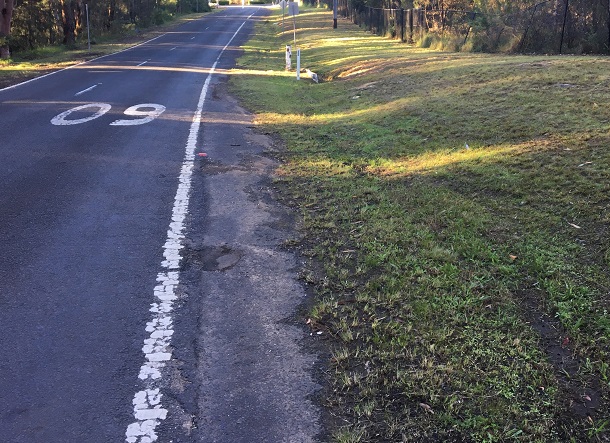 Driving back from an interview yesterday, I couldn't help noticing a young mother struggling to push a pram through thick 25cm tall grass.
This was along Harold Street, near the Ingleburn RSL club, and I really felt for this poor woman not being able to enjoy the comfort of a concrete footpath.
Here we are in 2021 and we still don't have footpaths everywhere where they are needed, I thought.
Next thing that popped into my head was how footpaths are not part of anybody's campaign for the December 4 council election.
Having spoken to most candidates and groups running across our four outer South Western Sydney councils, or read their manifesto, I could not recall a single one of them embracing a promise to build more footpaths if elected.
Maybe they plan to do something on getting elected, but I am not sure if that's good enough.
Just promising to do something good for the community surely is not good enough in this day and age.
From where I stand, mostly councils deliver basic services such as picking up the garbage, fixing the potholes on local roads and collecting rates from residents.
There's no doubt they've veered into many other activities over the past two to three decades, and there's no turning back.
But one of the requests that keeps coming from residents – and I saw that in the last term of council – is the provision of footpaths.
There aren't any statistics on this, but I have no doubt that most councils have a huge backlog when it comes to building footpaths around their local government areas.
Yet Campbelltown Council, for example, spends more than $3 million a year to run an art gallery, while mothers with prams have to struggle through long grass to get around.
Spending money on the arts is OK, but we should also be building a lot of footpaths.
So, here's a thought: when you're talking to an election candidate between now and December 4, ask them about that missing footpath from where you live to the nearest shops.
Footpaths might not be the most exciting thing to talk about, but having them where you need them makes life that little bit better.
That little bit more civilised even, like the lucky people who live in Minto, below.