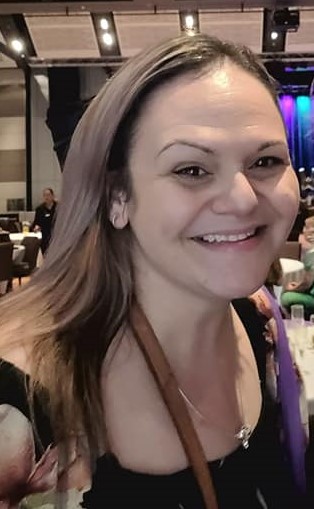 The Campbelltown chamber of commerce has been embroiled in a council election controversy, and is even accused by some of endorsing one of the candidates.
But recently elected president Carlene Cardona (pictured at right) has assured the South West Voice that there's nothing to the story.
But let's start from the beginning, which is when chamber members received emails about the November online meeting, scheduled for tonight, November 17.
The topic is men's mental health, but what caused questions to be asked about the promotional email was the description of the Labor mayor for Campbelltown, who is obviously running for re-election on December 4.
Here's what the promotional email says about him:
Mayor of Campbelltown – Hon George Brticevic – Anyone who gets to spend even a few minutes with George understands just how genuine he is. And when he starts talking about our City it doesn't take long to know George knows every suburb, every park, every road.
He has lived his entire life in Campbelltown. It's his home and he loves it.
When he meets you, George remembers you, your name, your conversation with him and if he tells you he'll follow up an issue for you, he does.
George is a man of his word. It's how he was raised and how he and his wife have raised their two adult children to be.
And it's how he has led our City as Mayor over the past 5 years.
With integrity. Passion. Kindness. Hard work.
Well, you be the judge if the above could be construed as an election speech, but the email became the talk of the town, with suggestions that the business chamber was endorsing the mayor and his Labor colleagues for the election.
"Well that's politics. I saw this and thought it was strange but maybe they can get more out of the mayor if they promote him,'' one caller said to us.
"Not true'', Ms Cardona told the South West Voice this morning.
She said the descriptions of the speakers for the promotional email to members had been provided by themselves, including the mayor.
"It has also been made clear to the speakers that they cannot mention the council election when they are on the panel tonight.''
We also asked Ms Cardona why her name appears on one social media election advertisement for the Labor Party – and as her having paid for it.
"We [her business] are doing the marketing for their campaign,'' Ms Cardona explained.
But one more mystery remains: why the mayor included the "Hon'' next to his name and title.
Hon, which stands for Honourable, is generally conferred on members of parliaments, whereas mayors have to make do with "his worship'' at official functions.
Surely the mayor knows that?