Community groups which had done all the legwork for the postponed September 4 council elections will be reeling today because they will have to go back to the drawing board and do it all again.
The elections will now be held on December 4 and the Electoral Commission has just announced that the nomination process and electoral material will have to be done again from scratch.
The decision won't hurt the major parties, which have the administrative resources to roll with the punches, but for independent candidates and community groups seeking election it means countless hours devoted to doing something they had already done.
As one put it to South West Voice in Macarthur this morning: "It's very disheartening to hear that the Electoral Commission can make us do all this hard work again''.
"I am honestly appalled, not just for my team, but all the other candidates in the Campbelltown LGA who were working hard to be prepared for this local election,'' he said.
"We have committed ourselves and were prepared in doing all the hard work, devoting many hours to be ready for an election on September 4.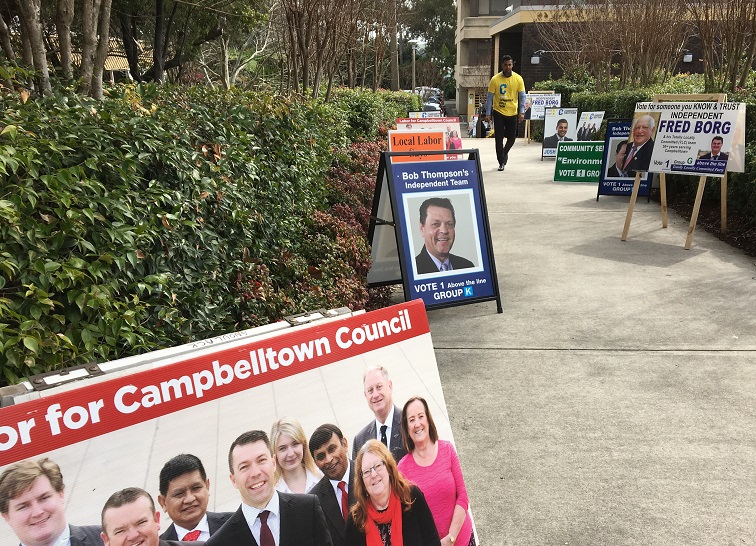 "Having your team selected, doing all the meetings, and nomination forms for each candidate prepared and sent.
"Running around tirelessly sending election advertising material to the Electoral Commission for approval and then being knocked back, so you do it all again.
"Spend time and funds on advertising material, printing corflutes, signs and electoral material such as how to vote pamphlets.
"And now get told to just re-do it all,'' he said.
On its website, the commission has posted that the Electoral Commissioner has determined that, to ensure the integrity of nomination data for the elections, "any nomination or grouping that had been created for the 4 September election date either using the NSW Electoral Commission's nomination online management system (NOMS); or using a paper nomination form, will need to be redone, including new NOMS user accounts created for the 4 December 2021 elections''.
"Please note that any nomination or grouping forms previously prepared in NOMS are no longer accessible,'' it said.
"We anticipate that NOMS will be available again in early October to restart the nomination process online.
"The reasons for this decision include:
the eligibility of a person to be nominated, or a person to nominate a candidate, may change by the new roll closing date (25 October 2021) for the election
the registered officer of a party may change by the time of the election
information provided on the candidate information sheet, which is in the form of a statutory declaration, may not be current at the time of the election
candidates whose nominations are currently in the system may no longer wish to be candidates.
Parties and candidates using paper forms will also be required to use new forms (yet to be approved by the Electoral Commissioner) for the December election for these reasons,'' the Commission said.