Lifeline Macarthur received 3,345 calls for help on August 3, the highest daily number in the organisation's history.
There has been a significant increase in calls over the past 18 months and notable spikes during recent lockdowns, which present financial and mental health challenges for many of our fellow citizens.
"We are facing extraordinary times,'' says Brad Hannagan, who is the chief executive officer of Lifeline Macarthur and Western Sydney.
"From bushfires, to floods, to the Covid-19 pandemic, our community has never had it so tough.
"Demand for Lifeline's services is the highest it has been in our 57 year history.
"We remain particularly grateful to community partners like the Wests Group Macarthur for their unwavering support," Mr Hannagan said.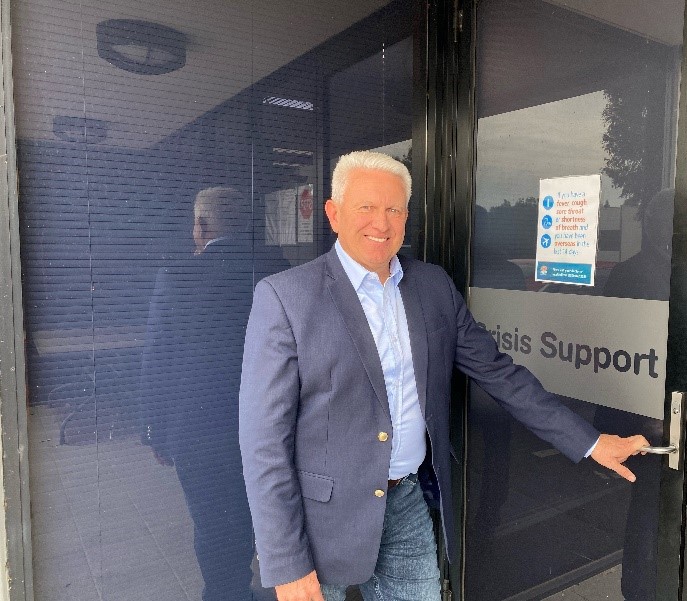 Wests Group Macarthur has just announced a $20,000 Clubgrant to Lifeline ensure they can continue providing their vital service.
"Part of the Wests community mission is to recognise where the key challenges lie in the community and work hard to support partners like Lifeline Macarthur that can really make a difference,'' says Wests Group Macarthur chairman Alan Buxton.
"We are proud to be able to support Lifeline to help individuals and families in such exceptionally challenging times.''
Lifeline Macarthur and Western Sydney is a leading charity that serves South Western Sydney, Western Sydney, Macarthur, and the Southern Highlands.
The range of services include a 24/7 crisis support telephone line to support those experiencing distress and anxiety as well as financial counselling services.
If you, or someone you care for, needs support or is thinking about ending their life, contact Lifeline on 13 11 14 (24/7) or chat to a crisis supporter online at lifeline.org.au (7pm to midnight, every night).