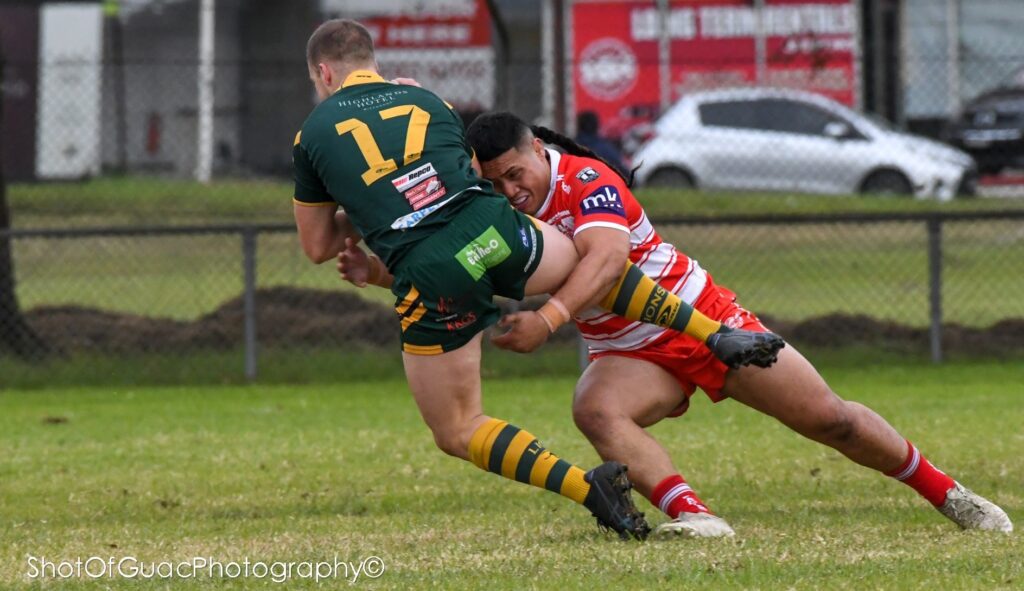 East Campbelltown Eagles, still struggling to get their home ground game ready, hosted Mittagong Lions at Hillier Oval, Liverpool on the weekend.
But the former big guns of the Sydney Shield competition didn't let the relocation faze them, piling on the points against the Southern Highlands boys.
Off the back of a 10 try romp, the Eagles demolished the Lions 52-4 to move closer to the leaders in the Wests Group Macarthur Conference premiership.
Luke Williams and Brett Lahey bagged two each, with Edwin Connor converting six from 10 attempts.
"A huge thanks to All Saints Rugby League and the Liverpool Council for allowing our guys to play a home fixture at Hillier Oval,'' East Campbelltown posted on their social media site afterwards.
"As our ground is still in disrepair it was great to have the support from Liverpool Council and All Saints for their fantastic facility, the surface was great.
"We do apologise to all our local supporters that miss out in watching our guys play in Campbelltown as we are trying our hardest to get back home.''
The Eagles head to Narellan on Sunday, where they will take on home side the Jets.
In the local derby between Campbelltown City and Collegians it was the Kangaroos who took home bragging rights after their 52-16 victory.
As for the Collies, the competition's new boys, it was a bit of a reality check after a couple of good performances in previous rounds.
"Not the result we wanted, but take what we've learnt from these games and let's push onto the next,'' was their response after the game.
RESULTS – FIRST GRADE
Oaks Tigers def Oakdale Workers 14-6
East Campbelltown Eagles def Mittagong Lions 52-4
Campbelltown City Kangaroos def Campbelltown Collegians 52-16
Thirlmere Roosters def Picton Magpies 32-18
Camden Rams def Narellan Jets 44-0
RESERVE GRADE
Oaks Tigers def Oakdale Workers 52-0
Mittagong Lions def East Campbelltown Eagles 32-12
Campbelltown City Kangaroos def Campbelltown Collegians 34-14
Thirlmere Roosters drew with Picton Magpies 14-14
Camden Rams def Narellan Jets 66-16
NEXT WEEK:
Oaks Tigers v Campbelltown Collegians, Friday, 7.30pm Dudley Chesham Sports Ground
Thirlmere Roosters v Camden Rams 7.30pm Friday Thirlmere Sports Ground
Oakdale Workers v Picton Magpies 3pm Saturday Sid Sharpe Memorial Oval
Mittagong Lions v Campbelltown City Kangaroos 3pm Saturday Mittagong Sports Ground
Narellan Jets v East Campbelltown Eagles 3pm Sunday Narellan Sports Ground