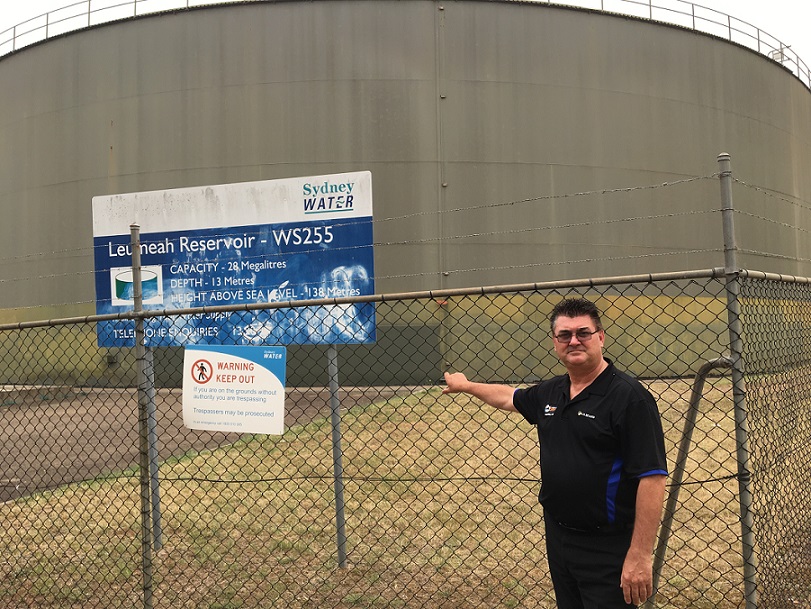 We're in the midst of a prolonged drought and our dam levels are rapidly plummeting, but if we can embrace the re-use of grey water we'll get through it all according to a Campbelltown councillor.
Warren Morrison, who wants Campbelltown Council to look at the feasibility of the re-use of grey water, believes it could even help us deal with future challenges.
Speaking to him today – and with more water restrictions on the horizon – it was clear that like many of us Cr Morrison has embraced the need to save water, whether it's in the shower, shaving or brushing his teeth.
"We waste so much good drinking water and if we can somehow have a system where we re-use grey water for things like watering the garden, flushing the toilet or even washing the car, imagine how much potable water can stay in a reservoir like this one here at Leumeah and in our dams,'' he said.
Greywater is any type of domestic wastewater produced, but not water used to flush a toilet.
So it includes water used for having a shower or used in a dishwasher, for example.
Councillor Morrison would like to see grey water treated and returned to domestic and industrial users, thus easing the need to use drinking water for things like flushing the toilet.
"It's possible up to 40 percent of the water we use could be re-used,'' he says.
"That's a lot of water when you think of how much drinking water it could save.''
Cr Morison says we all need to do our bit, including embracing the use of recycled or grey water.
"If we did it would make a huge difference to our dam levels, even in prolonged drought.''
He says his personal contribution has been to use a timer in the shower so he takes less than three minutes.
"Brushing my teeth I wet the toothbrush, put a bit in mouth and turn the tap off – that's a lot of drinking water saved,'' he said.
"I feel so bad having to use good drinking water to flush the toilet, so if we can get this grey water re-use up and running it would be great.''