Dr Mike Freelander says it is important for all of us to know where we come from.
"History is very important, as is education and culture,'' says the federal member for Macarthur.
Dr Freelander was explaining why he has joined a growing band of supporters of a relatively new cultural group in the region, Macarthur Greeks.
Yesterday in his Queen Street, Campbelltown office, the local MP welcomed members of the recently elected committee of Macarthur Greeks.
They included founder John Tsekas and chair Paul Hawker, the former mayor of Campbelltown.
Also attending was local artist Angela Kiki, whose works on the Greek War of Independence will be one of the highlights of Macarthur Greeks activities to celebrate the bicentenary of that pivotal conflict that started in 1821.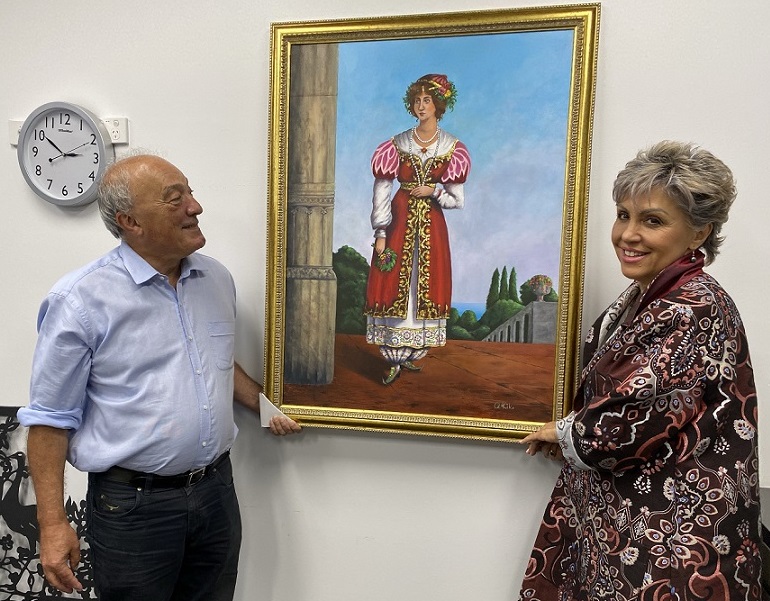 Ms Kiki's 15 works – Heroes of 1821 – depict some of the key figures on the Greek side of the war with the Ottoman Empire.
Her collection will be launched at a VIP premiere to be held next February in the Campbelltown arts centre.
In the meantime she was grateful that people like Dr Freelander were getting behind the Macarthur Greeks and next year's celebrations.
"For an artist like me it's wonderful to see such support from Dr Freelander,'' Ms Kiki said.
The member for Macarthur said it was well known the Greek community had made a great contribution to Australia since World War.
"That's why I am happy to support something like this, where the local Greek community is showing their history, their culture, where they come from,'' he said.