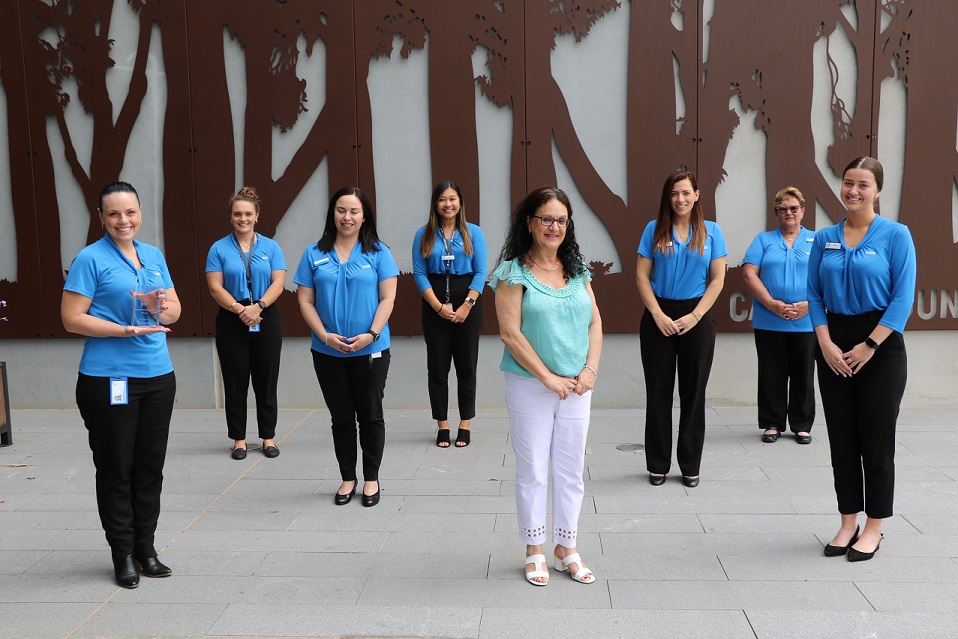 Camden Council's customer service team is so focused it comfortably dealt with all of the challenges thrown up by Covid in 2020.
The members of the team excelled in all areas, including coping with team changes, wellness, communication, morale and overall performance throughout the year.
Reward for that effort has been inevitable and it arrived this week when Camden Council took out the 2020 national local government customer service team of the year award.
The annual awards, run by the national local government customer service network, recognise the achievements of council customer service teams.
This year, there was a particular focus on managing the impact and effects of COVID-19.
Camden Council's customer relations trainee Bella Penson also took out the rookie of the year award, with a special mention of the new starter exceeding all expectations in her role.
Mayor of Camden, Cr Theresa Fedeli, said the win was a terrific achievement for the customer relations team, which is getting used to winning awards.
"This team was only established in 2015 and they have accomplished so much in such a short time," said Cr Fedeli, who is pictured above with them.
"In 2018 they were highly commended in two categories of the same awards, the customer experience excellence award and also the customer service team leader of the year award. They won the national customer service excellence award in that year.
"In 2017, they took out the national local government customer service team of the year award, which is the award we collected this year.
"I'm incredibly proud of the wins this year. Council prides itself on providing exceptional customer service to our residents and visitors on a daily basis so this is fantastic recognition.
"It shows that council is setting the benchmark for excellence in customer service in local government.''