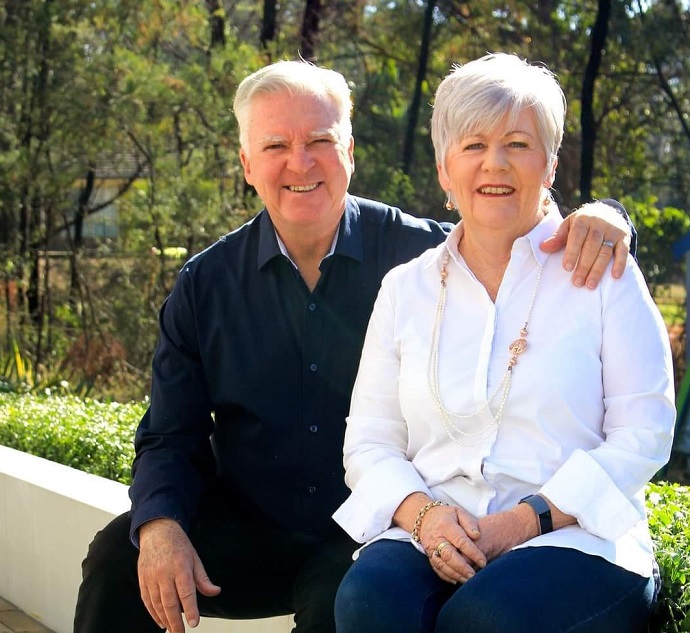 Chris Hayes did not have much of a say when he stood for election in Fowler in 2010. He was first elected to federal parliament for Werriwa in 2005 in a byelection to replace former Labor leader Mark Latham.
Hayes comfortably won Werriwa at the general election in 2007 and was set for a long stint representing the place he called home.
Politics is often unpredictable, as he found out prior to the 2010 election when he was told the party would parachute Laurie Ferguson into Werriwa.
Hayes wasn't left with much choice: it's either Fowler or the highway.
So he packed his bags and headed north to one of the most multicultural electorates in the country.
He won the 2010 election, but more than that he kept increasing his majority for the next nine years.
By the time he'd announced he was retiring after 17 years in Canberra, Hayes had built up a mighty electoral buffer for the Labor Party in Fowler of almost 20 percent.
So how did he become so popular with the local community, which includes Cabramatta.
It starts, he says, with being prepared to go to all the functions you're invited
"Fowler is one of the most multicultural seats in the country and there are many, many functions, cultural functions, going on there,'' he says.
"And you turn up to as many as possible.
"My wife Bernadette often recalls the time we went to three dinners in one night, and failed to eat at any of them because we got there before and after entrees or in between main meals, and had Maccas on the way home.''
Another reason for his electoral success in Fowler was having the right people work for him in his office.
"I always thought all politics is local, so you have to look after the community you represent,'' he says.
He went out of his way to hire qualified staff who could also speak another language, from Vietnamese and Cantonese to Serbian and Chinese.
"Having the right staff makes a big difference – it either makes you or breaks you,'' says Hayes.
Despite his successes, when it came to who would follow him in Fowler, the Labor Party ignored his advice and went with the high profile Kristina Kenneally.
The whole world now knows how that ended: very, very badly.
"What I did say to the Party at the time was very polite,'' says Hayes.
"I had for some time been working with a young Vietnamese lawyer, her name is Tu Le.
"She is extremely well known in the Vietnamese community, and in the in human rights space as well.
"I certainly gave my support for her.
"The Party at the time had a Senate ticket contest between Kristina Kenneally and Deborah O'Neill, so I think they just made a quick and easy decision.
"Quick and easy decisions don't take into account community expectations.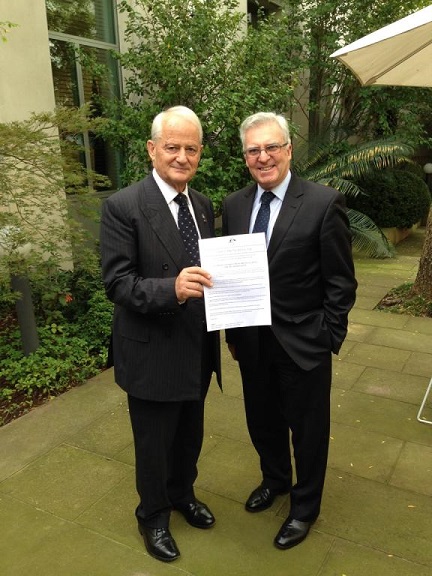 "One thing I have learned from my time in politics is if you're not in there to reflect the community views and spirit you ought not be there in the first place.
"You would not believe how many people in NSW and other places have been in contact with me to simply say: they – Sussex Street – should have been listening to me.''
They say behind every successful man stands a woman, and Chris Hayes is no exception.
Bernadette, his high school sweetheart, was there in Canberra every step of the way, from 2005 to 2022.
"To have the support of a partner is absolutely critical,'' he says.
"Looking around parliament, the attrition rate for marriages and partnership is quite high.
"There would be just a handful of events in the past 17 years where Bernadette has not come along with me – I've been very lucky.''
After getting married, Chris and Bernadette, who grew up in Padstow and Panania respectively, came to Campbelltown in the 1970s to start a family.
"It was the only place where we could afford to buy a block of land, it was about $12,000, and we built a house in Ruse at first,'' he says.
"There was not much in the way of restaurants, not that we could afford to go out much, and the nearest club was the Campbelltown Kangaroos leagues, now Wests Leagues – it was a very tiny club.''
After seven years at Ruse, they moved to a three acre property along Hansens Road at Leumeah.
They had three children, two boys and a girl, who have given them 10 grandchildren so far.
Several times during the interview Chris Hayes will refer to the fact that it is a massive privilege to be elected to the Australian parliament.
"I am the 1018th person to have the honour of representing their own community, something I think of often – not many people get to do it,'' he says.
"I never aspired to be a member of parliament, not even when I was a senior official of one of the biggest unions in the country, quite frankly.
"It just happened, and I am very honoured that it did because the issue of public service is something that probably people under rate.
"The personal satisfaction I gained out of being able to work for the benefit of the public, in the community I represented, has been immense.''
Shortly after being elected for the first time in 2005, Chris Hayes agreed to an interview with a TV network.
"I recall they asked me: you got elected, you replaced Mark Latham, what do you want to be?
"And I said: I would like to be remembered as a half decent member of parliament.''
There would be a hell of a lot of people, including me, who would disagree with him, because the truth is Chris Hayes will be remembered as a great member of parliament.