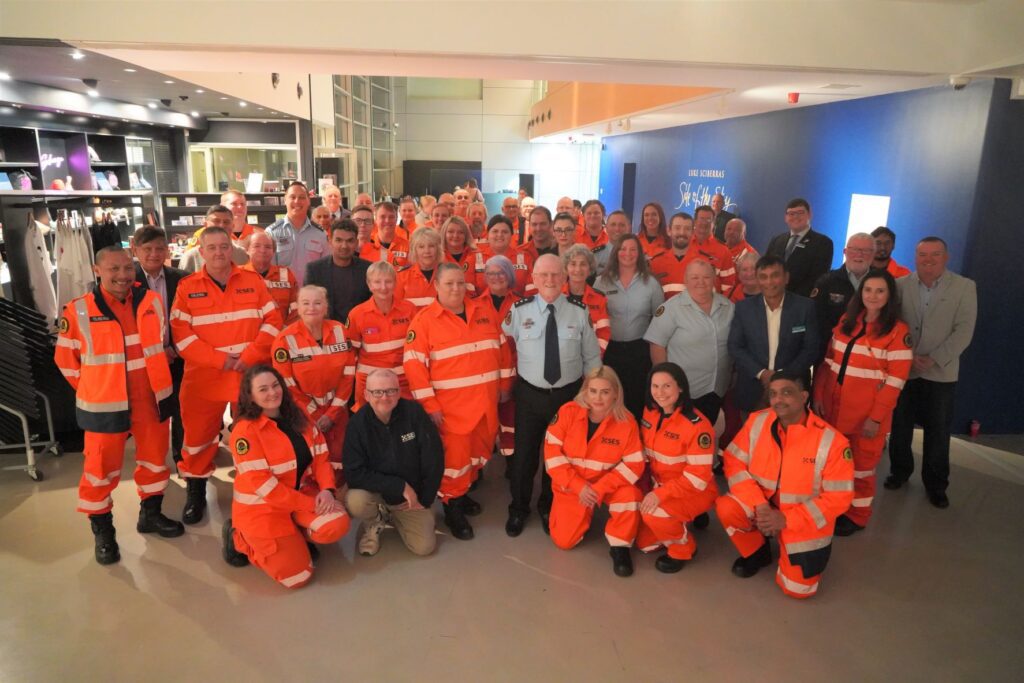 The efforts of local State Emergency Service volunteers over recent months were honoured at a special reception hosted by council earlier this week at Campbelltown Arts Centre.
Campbelltown SES volunteers worked day and night across the city and the surrounding Macarthur region to ensure the safety of the community during the recent period of extreme weather during February and March.
"Local SES volunteers went above and beyond during the recent wet weather events to keep people safe and help others protect their properties or limit damage," Mayor George Greiss said.
"I was also very proud of the support provided by Council staff during this period and would like to thank the Rural Fire Service volunteers who also supported the SES efforts," he said.
Each SES volunteer received a certificate of appreciation during the reception.
With heavy rain forecast over the next few days, there's no doubt SES volunteers will be once again rolling up their sleeves to help the community.
xxxxx
Campbelltown City Council and its Campbelltown Animal Care Facility have joined forces with the RSPCA to launch the Keeping Cats Safe at Home program in the Campbelltown area.
The program will target specific needs and challenges identified from a community survey last year and will include education for cat owners on the steps they can take to protect their pets and the community.
"Roaming cats can pose an equal risk to themselves, as much as to our community and precious native wildlife in Campbelltown so it's important that new and existing cat owners are aware of their responsibilities and the steps they must take to care for and control their pets", Mayor George Greiss said.
"The program will contribute to the Animal Care Facility's ongoing efforts to ensure pet safety and compliance in Campbelltown", Cr Greiss said.
Keeping Cats at Home is funded by the NSW Environmental Trust's Major Projects Prospectus. Details on council's website.