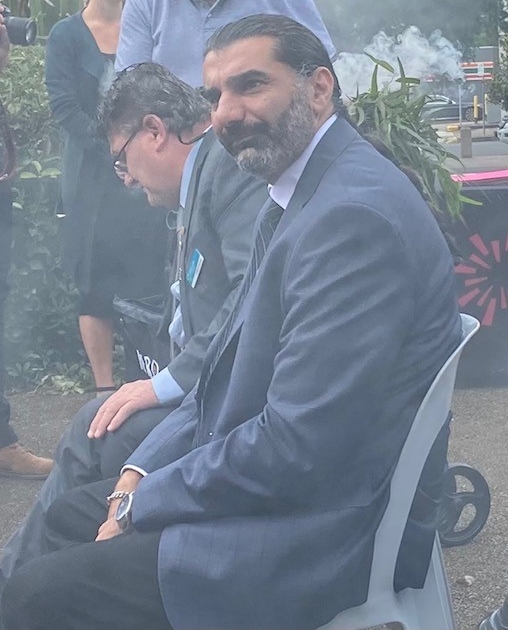 Five months into the job, what distinguishes Campbelltown Mayor George Greiss from his predecessor is his willingness to listen to all sides of an argument.
He is not ideological on any issue that I can see, which is a surprise given the recent history of the Liberal Party and many of its representatives.
So far, Mayor Greiss has negotiated the sometimes stormy waters of Campbelltown Council with aplomb.
There's still a long way to – he was elected until September next year – but so far so good.
Last week's meeting was a good example of how he's given free rein to all councillors to ask questions and have their say, whatever side they're on.
It's worth remembering that Mayor Greiss does not have the luxury of majority on his side, like his predecessor did.
He basically commands four votes in a chamber of 15 councillors.
So there will be a time when the mayor's views will not receive a majority of the votes required.
But I get the feeling this mayor is aware of all that and not too concerned about it.
It's also good for Campbelltown he is turning out to be a mayor like his Liberal counterpart in Camden, Theresa Fedeli, and not like Ned Mannoun in Liverpool.
Outcomes matter more to Mayor Greiss than anything else and basically he wants to be an effective mayor.
There's no shortage of challenges for him and the council, several inherited from the previous administration.
But he has methodically been working through them, and while that's not fast enough for some people, there has been a lot of progress on a number of fronts.
Remember, too, that he ran an interesting election campaign, where he basically said to Campbelltown: here is our Liberal team, this is who we are, we are ready to serve.
There were no grand election promises to do this or that, so now he's mayor he doesn't have to worry about that.
So not only has George Greiss changed council election campaigning, his stint so far in the big chair points to him becoming one of our better mayors of recent memory.
From where I sit in the media table during council meetings, it looks like this is a man who is not in a hurry to get to his destination.
And that, my friends, is a very wise approach in politics.