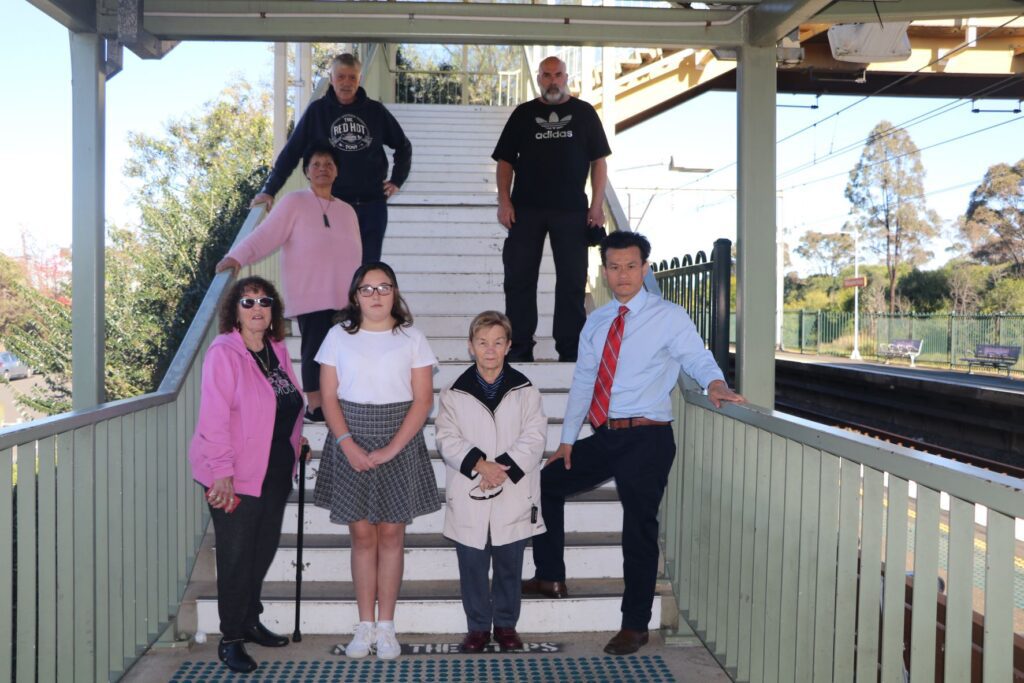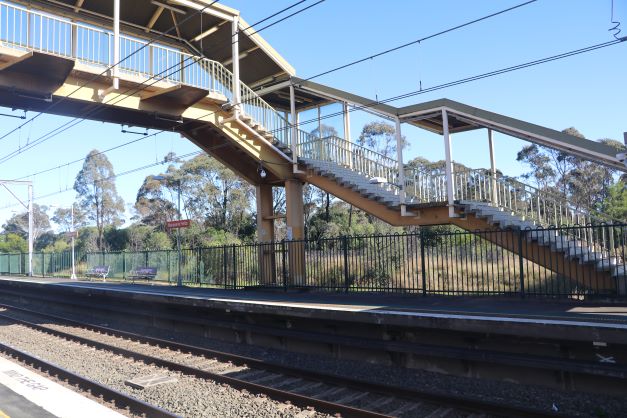 Commuters with disability or are elderly and who have to use Macquarie Fields railway station have missed out again on funding for a lift.
Their local MP, Anoulack Chanthivong, says the tired and ageing state government's 2022 Budget has failed to deliver for his electorate.
"Once again, zero dollars from this Liberal Government to fund a long overdue accessibility upgrade at Macquarie Fields Station,'' he said today in response to the Budget.
"Our community is repeatedly overlooked when it comes to fair access to railway stations. How much longer must our community wait?
"I've been fighting for a lift at Macquarie Fields Station since first elected in 2015 and I won't give up.
"It is unacceptable and grossly unfair that people with disability, the frail and elderly and people with prams or luggage are unable to use Macquarie Fields Station due to the Liberal Government's neglect," he said.
Mr Chanthivong said funding for the construction of Edmondson Park primary and high schools was welcome but long overdue.
The primary school is due to open its doors in 2023, yet for many children it will be too late.
"I've long been running a community campaign for a primary and high school in Edmondson Park. Under this Liberal Government, infrastructure has failed to keep pace with growth,'' he said.
"Parents moved to Edmondson Park years ago and are frustrated that their children will miss out on the new primary school and are still waiting for a high school.
"It's simply not good enough.''
Mr Chanthivong said he would be calling on planning for the high school to be fast-tracked so construction can start as a matter of priority.
"Families have waited too long for local schools to be delivered and our children deserve better," he said.
"The time to deliver local schools for local children is now."
His Labor colleague, Greg Warren, the MP for Campbelltown, also lashed out at the government over the Budget they handed down today in state parliament.
"Every Campbelltown resident has a right to feel disappointed following the announcement of the 2022/23 state budget,'' he said.
"For the past 12 years, Campbelltown residents have been crying out for the government to invest in our schools, roads and public transport, however, those calls have once again fell on deaf ears.''
Mr Warren said ultimately it would be the community that felt the brunt of the government's decision not to invest in Campbelltown adequately.