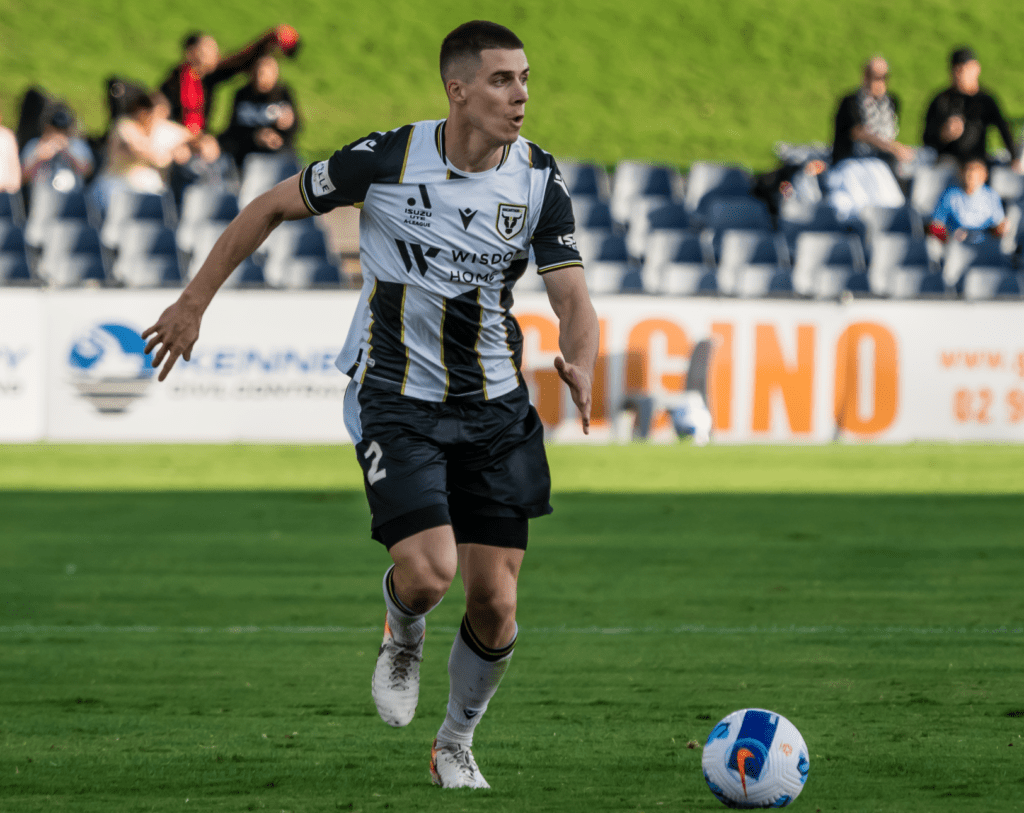 Jake McGing will be at Macarthur FC for another two A-League seasons.
The young defender has been with the club since the inaugural season in 2020-21.
He has 25 appearances for the Bulls and a goal to his name.
The proud Macarthur local is looking forward to adding more match minutes wearing the Bulls colours.
"I've really enjoyed my time so far at the club, so it was an easy decision for me to re-sign with Macarthur," said Jake.
"Being a local, it's an honour to represent the region I grew up in and to continue see it grow and be part of the game I love.
"I can't wait to get back out there on the pitch and be part of a team and club that the region can be proud of."
Macarthur FC's Group CEO Sam Krslovic says that having players who grew up in the region and understands the club is an integral part to the team.
"Securing Jake for another two seasons is integral to our vision of the club," he said.
"Jake is a clear asset to the club, and he understands the region and is a proud local football player.
"We look forward to seeing what Jake will bring in the next two seasons."
The club has also announced the signing of young midfielder Eddie Caspers on a scholarship deal.
The 18-year-old is the second academy player to be offered a scholarship contract and the opportunity to play at the top level of Australian football.
"I go into this challenge knowing there's a lot of hard work for me to do but I'm focused and ready to push myself and get some minutes in the A-League,'' he said.
In other club news, the Bulls have confirmed the departure of five players.
Aleksandar Jovanovic, Jordon Mutch, Tomi Juric, Antony Golec, and Apostolos Giannou have moved on.
"On behalf of the club, I would like to thank these players for all their efforts this season, on and off the pitch," Sam Krslovic said.