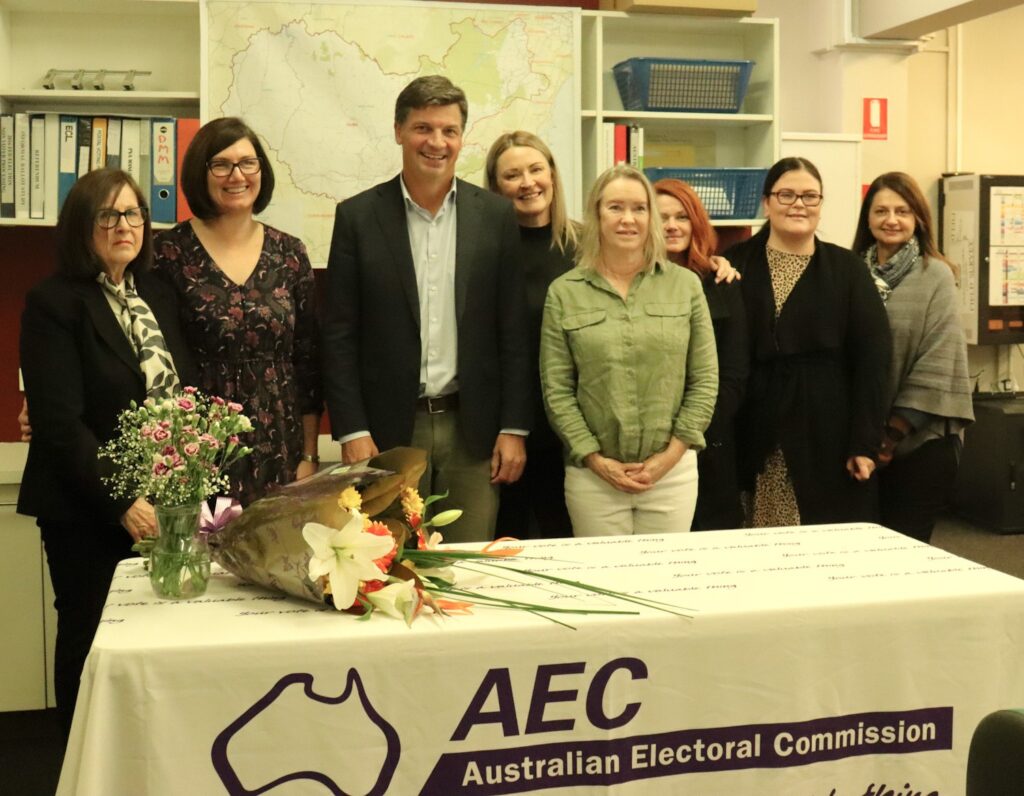 Federal MP Angus Taylor has officially been re-elected as the Member for Hume after this week's Declaration of the Polls at the Goulburn AEC office.
Accordingly, under the provisions of section 284 of the Commonwealth Electoral Act, the AEC's division returning officer "duly elected" Mr Taylor as the member to serve in the House of Representatives for the division of Hume.
Mr Taylor used the Declaration of the Polls announcement to thank the hardworking Hume AEC team, pictured with the federal MP above
"The AEC play an absolutely critical role in upholding our democracy, he said.
"Today, I particularly wanted to thank the Hume AEC team, who have worked incredibly hard through what has been a long and challenging federal election campaign.
"I thank all of the candidates who stood in Hume and all the supporters and community members who gave so much of their time during this campaign."
Mr Taylor was energy minister in the Morrison Government.
New Liberal party leader Peter Dutton has given the member for Hume the shadow treasury portfolio.
Seen as a future leader of the Liberals, Mr Taylor had to ward off a sustained attack from independent candidates during the May 21 election.
Being in opposition will be a new experience for Mr Taylor, who has been part of the government since he was first elected to Hume at the 2013 election.