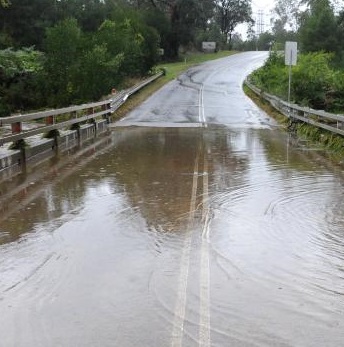 The low level, flood prone Cambridge Avenue bridge over the Georges River has been the subject of controversy for decades.
It has usually surfaced after heavy rain meant it was closed to frustrated motorists, who were forced to find an alternative way to work.
Outlandish displays of buck passing would follow as the various stakeholders pointed the finger at each other as the one responsible for paying for the construction of a new flood free bridge.
That period may be coming to an end because the NSW Government has started early planning for a future upgrade and extension of Cambridge Avenue.
"This upgrade would improve access to the Moorebank Intermodal Terminal and address the long term population and employment growth in the Liverpool Moorebank sub region,'' said the government when it put the proposal up for public comment.
Submissions closed on Monday, but not before some scathing criticisms were lodged.
They included the submission from the state member for Macquarie Fields, Anoulack Chanthivong, who lamented: "It must be stated that the upgrade of Cambridge Avenue, specifically the culvert over the Georges River, has been neglected by the Federal and State Liberal Governments for years. It is a shame that truck movements from the Moorebank Intermodal Terminal is the catalyst for action on this important issue.''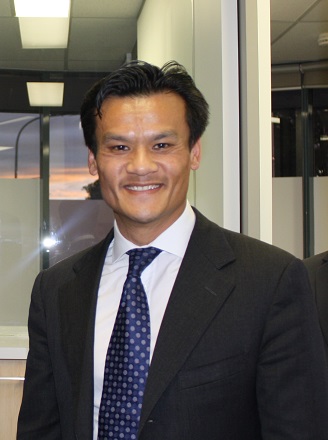 Mr Anoulack noted in his submission that since the plans for the extension of Cambridge Avenue were released in December 2020, "constituents have contacted me with various comments and concerns. I have summarised the most common issues that require careful consideration and response by the Liberal Government''.
He said the increased noise from truck and vehicle movement was of such concern he was "adamant noise barriers must be installed along the entire length of Cambridge Avenue''.
Mr Chanthivong, pictured, also raised the possibility of the need for curfew for heavy vehicles to reduce impact on local residents.
His list also included the following concerns:
Impact on green open space and local wildlife;
Increased pollution/detrimental impact on air quality;
The impact of compulsory acquisitions on property owners;
Negative impact on house and land values;
Clarification on whether the roundabout at Canterbury Road will be replaced with traffic lights.
Another submission, by Michael Byrne, the president of East Liverpool Progress Association, pictured, hit out at the proposal for the upgrade.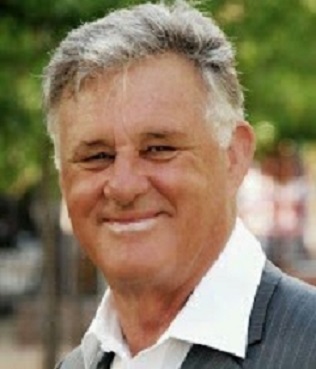 "The East Liverpool Progress Association condemns the subject road project as ill-timed and deficient in meeting the demands of the public in Sydney's burgeoning far south-west dormitory suburbs and established businesses,'' Mr Byrne wrote in his submission.
"The options do not include a comprehensive south western Sydney road system that recognises the limits of the narrow traffic corridor through East Liverpool.
"[This is] a traffic corridor that is flood prone, bridge reliant for crossing the railway and the two arms of the Georges River, and is congested.
"We understand that the aggregate daily traffic movements using the bridges across the Georges River at Liverpool are almost as high as the aggregated Sydney Harbour Bridge and Harbour Tunnel.''