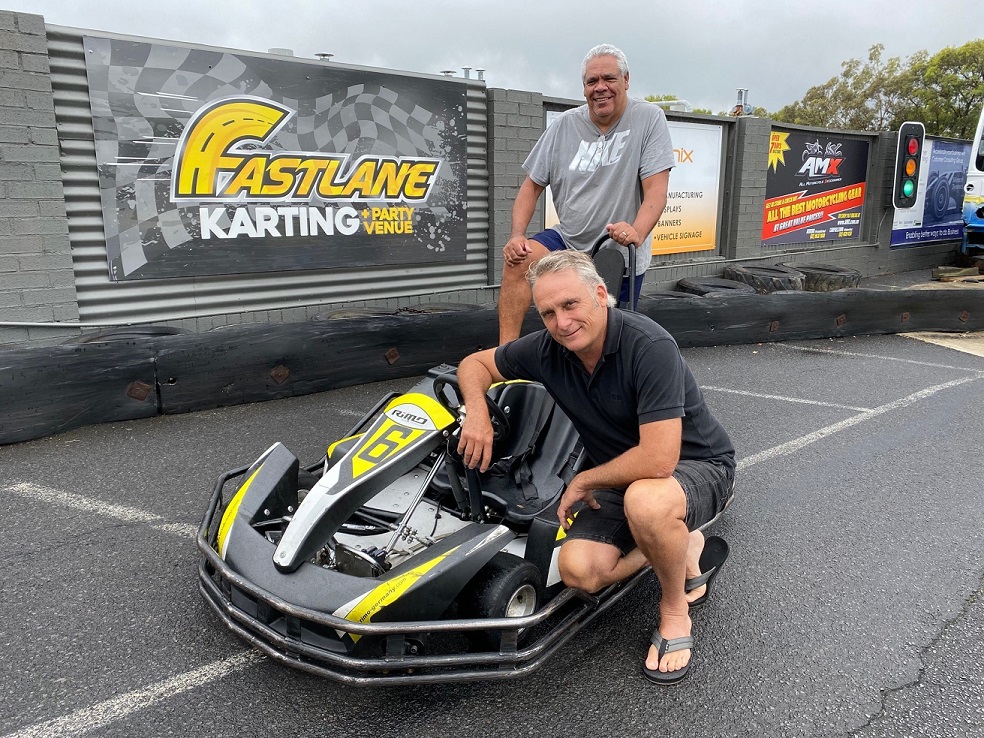 Some of the Macarthur region's most popular businesses are getting behind the inaugural Dharawal Cup.
Well known local names such as Sleeping Giant and James Lane Campbelltown, Duffy Law Group, Club Menangle, Narellan Motor Inn and Fastlane Karting have jumped on board as sponsors for the historic January 22 festival of football.
The aim of the day is to build a strong bridge between soccer and Indigenous kids so more and more of them will take up the round ball game in the years ahead.
Dean Choma, the man behind Fastlane Karting, one of Sydney's best tracks, says sponsoring the Dharawal Cup was "a no brainer''.
Mr Choma, who is pictured above with Phil Dotti, the director of the Indigenous Football Program at the Camden Tigers and event organiser, will provide his venue for a bonding session for players participating in the three football matches as part of the Dharawal Cup.
"Some of the players, young people, are coming from a long way away, from all over NSW,'' says Mr Choma.
"And one of the best ways to get them to bond is to get them out of their comfort zone at a place such as Fastlane Karting, have a bit of fun and go into next day on a positive note.''
The Fastlane Karting bonding day will take place on Friday, January 21, and will include a barbecue lunch.
"I've had quite a bit to do with Aboriginal people at AUS Track tours since 2000 when we added indigenous cultural experiences to our packages,'' says Mr Choma.
"To do that we had to work with members of the Indigenous community.
"We had to get five mobs to work together, so I got to know them and learned what the big need for each of them was: the kids.
"Then I met Phil Dotti, a man cares for kids and their needs, who knows what's good for them.
"That's why it's a no brainer supporting the Dharawal Cup day as a sponsor, when you see Phil is coming from that, helping kids reach their potential.''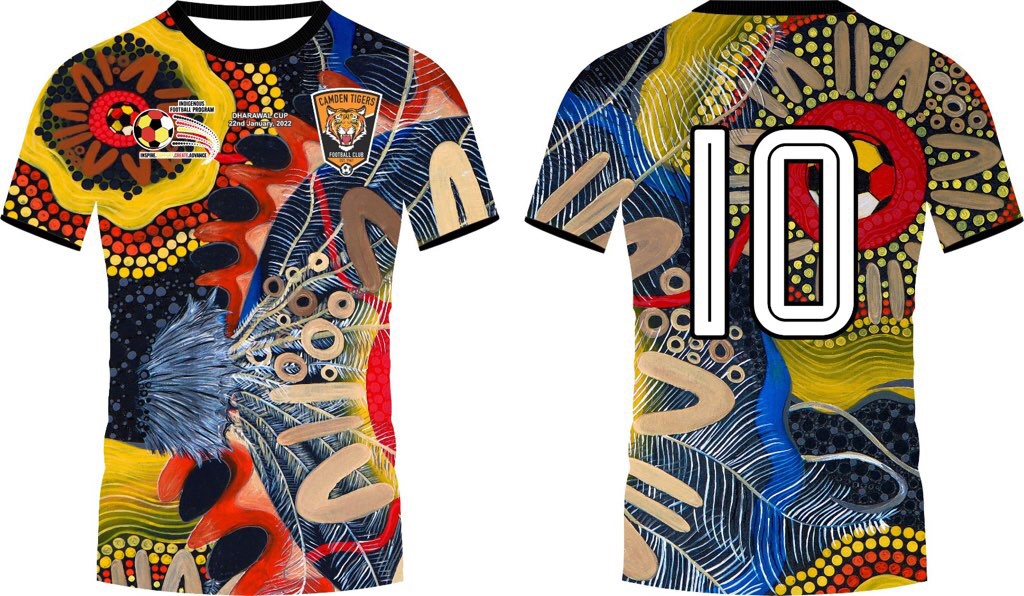 Phil Dotti says people like Dean Choma and the other Dharawal Cup sponsors coming on board is opening the door of reconciliation.
"They're doing it because there's commitment from the local business community to go forward, to lead the way,'' he said.
"And we need, as people, acknowledge that once we go through that door we walk together, along with everlasting friendships and everlasting connections.
"This is what you call community nurturing, we are so grateful these community minded businesses are on board.
"We at the Tiger's IFP are over the moon – we thank our sponsors for coming on board for this journey.''
The local businesses which have come on board as sponsors of Dharawal Cup so far are:
Club Menangle

Macarthur Football Association

Sleeping Giant and James Lane Campbelltown

South West Area Health – Aboriginal Health Unit

Narellan Motor Inn;
IGA Newbrook;
South West Voice in Macarthur