Gold, silver, iron ore, coal, gas, opals, uranium: you name it, this country's got it. But there's one resource that nobody else has got that we continue to overlook: the beautiful Aboriginal language.
Over the years Aboriginal names have been give to things like towns and streets. From Barangaroo to Wagga Wagga, and even the nation's capital, Canberra, there has been some effort in that area.
That's why it was a surprise that following a naming competition for the new city around the aerotropolis at Western Sydney Airport, Bradfield was chosen.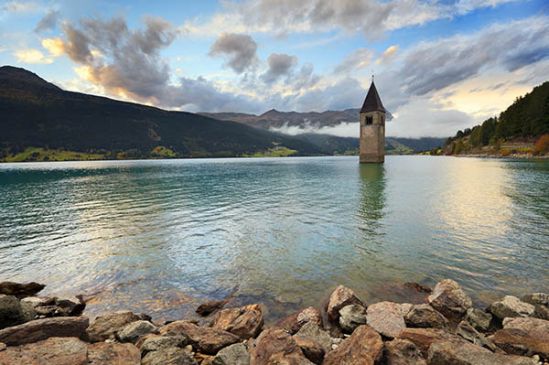 A great engineer to be sure was John Bradfield, the man behind the design and construction of the Sydney Harbour Bridge.
And of course no disrespect is meant towards him, but a new city planned out in the sticks, more than 50 kilometres from this bridge, demands that the area around it be taken into account when names are considered.
A quick look on a map will show quickly what the new city ought to be called, and so let's get to the point: Burragorang.
Imagine passengers on a plane about to land at Western Sydney International Airport: Ladies and gentlemen, welcome to Burragorang.
Most local people will also know the story about a town called Burragorang not far from where the heart of the new city will be. When Warragamba Dam was built the town unfortunately disappeared under millions of litres of water.
Now we have the chance to bring back that evocative Indigenous name of Burragorang. Indeed it should be part of a strategy to use as many Indigenous words as possible in naming public places.
It should be one of the things that makes our country stand out from others and we are just not doing enough of it at present.
Welcome to Bradfield or welcome to Burragorang? It's not even a contest in my book.