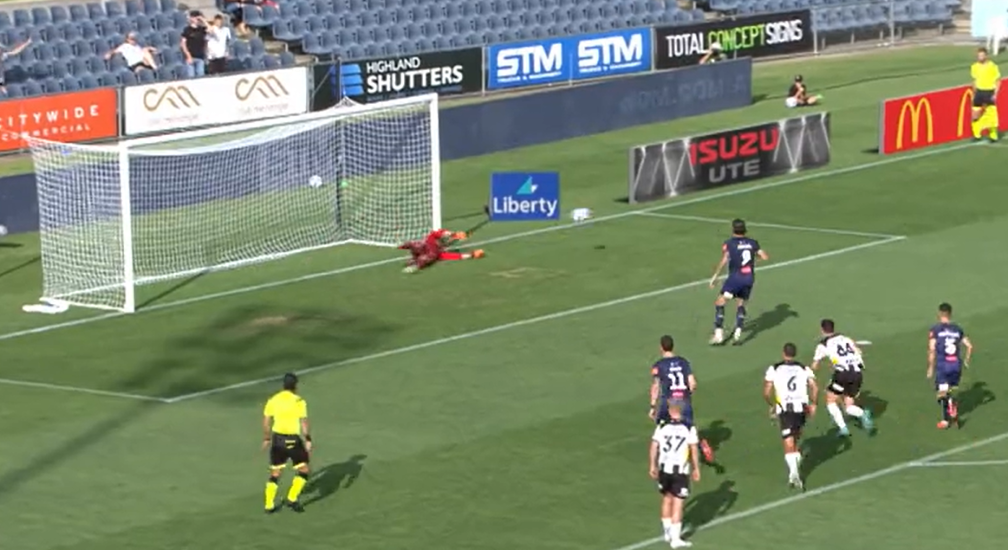 Bulls goalkeeper Filip Kurto's two penalty saves in three minutes alone was worth the price of admission at yesterday's entertaining A-League clash with Wellington Phoenix at Campbelltown Stadium.
There were several other highlights from an incredible football match, but the Polish gloveman's efforts were top draw.
Kurto dived to his left to save the first penalty (pictured), then opted to go right for the second in a brilliant display of goalkeeping.
The New Zealanders, who opened the scoring three minutes into the first half, would have sealed the match but for Kurto's heroics.
Inspired by their goalkeeper, Macarthur FC hung in there and eventually scored the next two goals to pocket the vital three premiership points.
The first, to equalise, came off the boot of captain Ulises Davila 32 minutes into the first half.
Four minutes after the restart, Moudi Najjar scored a beautiful goal to give the Bulls a 2-1 lead, which they held on to until the final whistle.
Najjar did score again soon after his first goal, but it was disallowed by the VAR.
In another highlight, Davila missed from the penalty spot in the second half, but it didn't matter in the end.
The Round 16 win catapulted the Bulls back into finals contention.
They are in equal sixth place but within striking distance of most of the sides above them, except perhaps for runaway leaders Melbourne City.
The Bulls are back home this Saturday in round 17 of the A-League when they will host the Newcastle Jets from 5pm.
xxxxx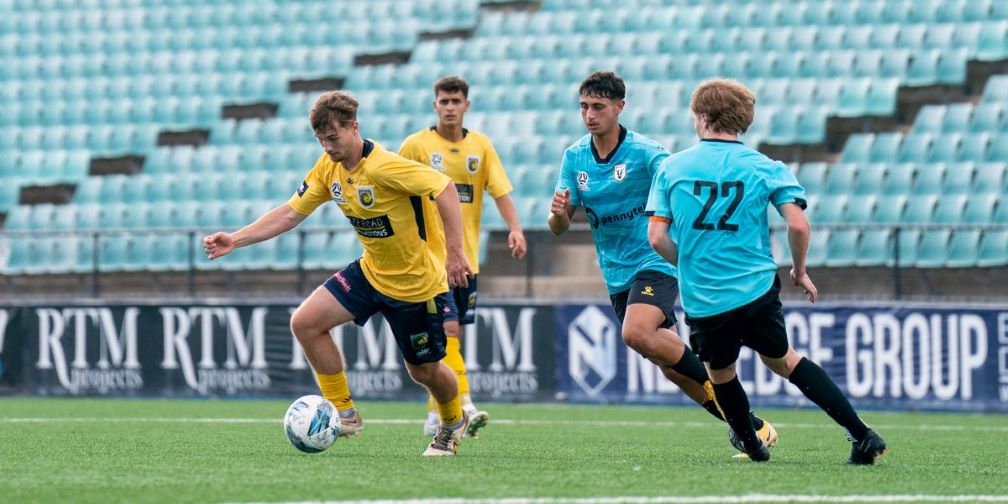 In National Premier Leagues NSW action the Bulls FC Academy and Central Coast Mariners played out a 1-1 draw at Sydney United Sports Centre on a hot Saturday afternoon, pictured above.
The visitors took a lead into the break courtesy of Aidan Milicevic's accurate effort midway through first half.
However, a resurgent second half from the Bulls saw them pull level through Mason Wells.
The hosts threw everything at the Mariners defence in the final stages, but a solid goalkeeping display from Patrick Beach in the away goal meant the points were shared.