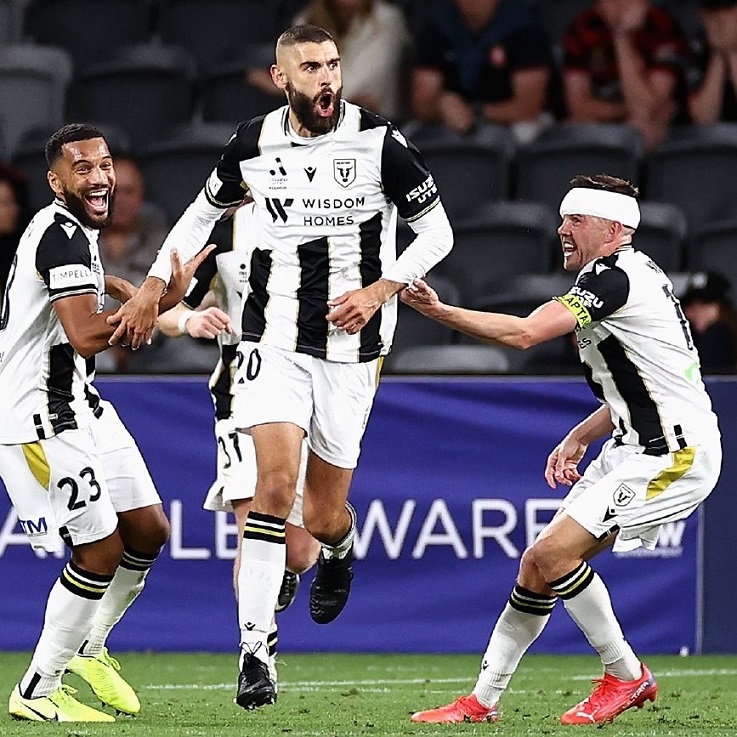 When Macarthur FC return home to Campbelltown Stadium tomorrow night to host Adelaide United, they will be hoping for a clean sheet.
A leaky defence is an area where improvement is urgently needed, after the Bulls conceded 11 goals in their past four matches.
They had three goals put past them in each of their last three games.
But while the Bulls record is a little ordinary in the past four games, coach Ante Milicic says he still believes his team can come good this season, their second in the A-League.
"We have conceded some soft goals, and we're not as solid as we were before the break,'' Milicic admitted in his final media conference before tomorrow night's game.
"This has been a season unlike any other; in fact the most challenging in my career,'' he said.
Milicic said that while the 35 day break is a fact, and also that most of his players and staff contracted Covid-19, he would not be using them as excuses.
"We also have players missing, and the scheduling – playing a match on Thursday and then again on Sunday – is not ideal.
"But I can't use this as an excuse, they're the cards we were dealt with,'' he said.
"There's still a lot of quality, a lot of belief in this squad, and we just need to improve in a few areas.
"We know that if we can become a little more consistent – we've been playing well in patches – we can be competitive.''
The Bulls are sitting seventh on the table, with a couple of games in hand, but with almost half the season gone time will soon start to run out.
The match tomorrow night at Campbelltown Stadium will kick off from 7.45pm.
The following Wednesday, February 23, the Bulls will be taking on Perth Glory in their new temporary home in Launceston, Tasmania.