Budding young writers will be mentored by some of Australia's best authors to produce an anthology of works showcasing their writing skills and experiences growing up and living in Campbelltown.
The works will be produced as part of the Campbelltown youth literacy initiative for diverse writers, a three year program coordinated by Council's library services and the Sweatshop: Literacy Movement.
The program will launch next year as part of the Campbelltown 2020 program.
The initiative will include the publishing of an anthology of writing, as well as a podcast series, short videos and a public art program.
These outcomes will be launched for the local community at the HJ Daley Library, as well as during the 2021 Sydney Writers Festival.
Mentors from Sweatshop will deliver the program across a number of schools during 2020, targeting students from culturally and linguistically diverse and Indigenous backgrounds.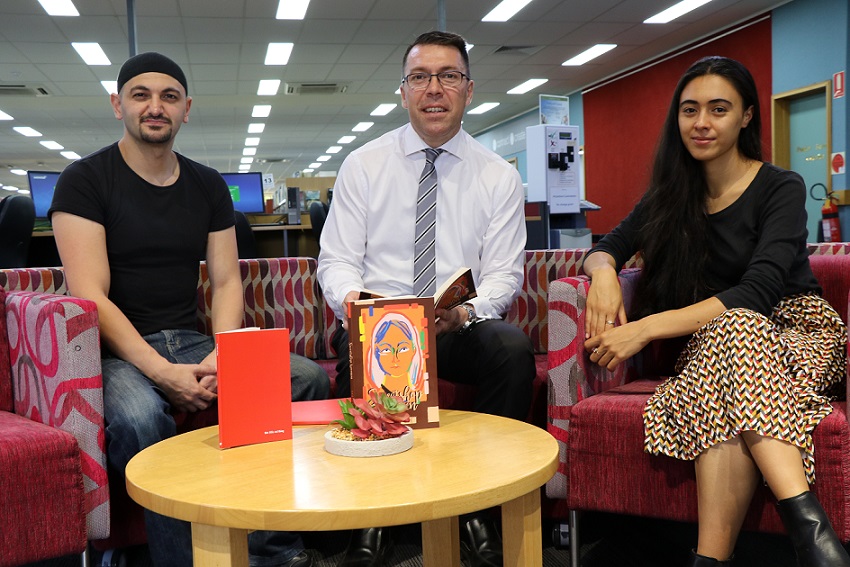 "This is a fantastic initiative that will provide our young people with the mentorship to help them portray their experiences of Campbelltown and showcase their writing talents," Mayor George Brticevic said yesterday.
"The Campbelltown 2020 program celebrates our region's proud history and through programs such as this it will also provide a platform to celebrate our young people and the area's bright future," Cr Brticevic said.
The Sweatshop: Western Sydney Literacy Movement was founded by author Michael Mohammed Ahmad.
His latest book, The Lebs, was a finalist in the prestigious 2019 Miles Franklin literary award and won the NSW Premier's literary award.
"As the founding director of Sweatshop, I have witnessed first hand the incredible capacity of literature and storytelling to radically transform the lives of our young people," Dr Ahmad said.
"Over the next three years, Sweatshop will be mentoring a new generation of great Australian authors, who live in our very own backyards, right here in Campbelltown," he said.
The Campbelltown youth literacy initiative for diverse writers is funded by a $300,000 grant from the Crown and Packer Association.