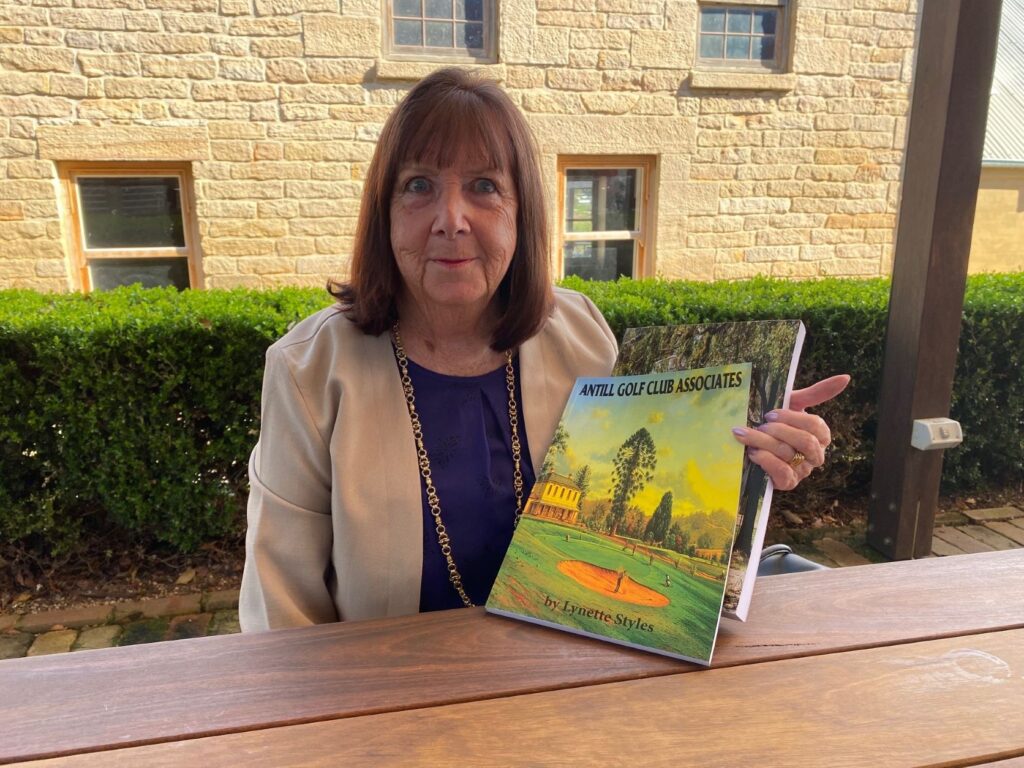 Antill Golf Club Asociates, the latest book from Lynette Styles, sports a meek and mild title compared to some of her earlier efforts.
They had titles such as Kangaroo Court and Deep Freeze in Wollondilly, and contained hard hitting content about Ms Styles during her time as councillor and for some years after that.
However, Associates may sound like a pleasant stroll through a slice of golf history, but it's so much more than that.
Ms Styles integrates the story of women – associates, as they were known – involved in golf in the Wollondilly area for more than 100 years, with council's forced acquisition of the land occupied by the Antill golf course, including the heritage listed homestead.
The result is a terrific yarn about women golf pioneers and a very bright spotlight on a council decision that's still shrouded in secrecy 50 years later.
"I was always interested in the history of Jarvisfield from the time I was on council,'' says the author when we sit down to discuss the book earlier this week.
"When I went there a couple of times and did some research on the players at the time I thought, there must be a story to the house,'' says Ms Styles.
"And that's what motivated me to do something about why Wollondilly Shire Council wanted to acquire the house, why they didn't just keep renting it, why did they want it for themselves.
"That's what spurred me on to starting the book, but then other things came into play, and I broadened it to include those other things and didn't stop until it was finished.''
Marie Reeves, a direct Antill descendant, who has been trying for more than 20 years to find out what really happened when Wollondilly Council compulsorily acquired the Jarvisfield property in 1974, wrote the foreward to Antill Golf Club Asociates.
Ms Reeves has even offered to buy the homestead and the six acre parcel around it because she is concerned council is not doing enough work to maintain the historic home being used currently as a clubhouse for Antill golf course.
Council won't entertain the proposal, and Lynette Styles says there's two reasons for that.
"One, because of greed, and secondly because it would be an admission they acted wrongly,'' she says.
Antill Golf Club Asociates ends with a question mark because we still don't really know why council acquired the Jarvisfield estate all those years ago even though it did not really need to do so.
Last year the South West Voice reported that a few years ago council had considered selling the land for housing and relocating the golf course to Wilton.
There were also suggestions it had been talking to developers.
Council deny all this.
"The Antill golf club's lease expires February next year, so there's more to this story than the community knows about,'' says Ms Styles.
"But council won't tell us what they're going to do with the land – continue the lease for another 50 years or sell the land for housing; they own it, they can do what they like, but the question remains what will happen to this land, which is public property.
"In my view, council's got to bite the bullet and do the right thing – otherwise they are as bad as the ones who were around when the land was taken off the Antill family.
"They've got to do something to recompense the family for what they did.
"A happy ending would be council making reparations for what they did in 1974 when they resumed the land for $100,000 – this is 92 acres and a colonial homestead built in 1865, so the value is immeasurable.''
Antill Golf Club Asociates will be launched at Wollondilly Library on June 2.
For anyone who would like to get a copy in the meantime, the book is stocked in IGA at both Picton and Bargo. Alternatively, email the author at lynettestyles3@gmail.com to organise a copy to be sent to you.