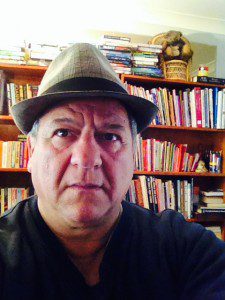 IF YOU want to appreciate the magnitude of the changes taking place in our neck of the woods, take a drive down south along the old Hume Highway or Camden Valley Way, as it is called now.
It's a real eye opener. If you haven't driven there for a while, I commend it to those of you who are engaged in the discussion we are having about our future.
Get on the Camden Valley Way where it starts, just past the Cross Roads, and before you know it you will be saying: wow!
It's not just the roadworks designed to double the capacity of Camden Valley Way; the changes are all around, on both sides as paddocks give way to new houses and retail outlets.
New homes are sprouting up like wild mushrooms in spots where not long ago you thought were in the "sticks''.
Bit of advice: If you're not eagle eyed it's easy to miss the old landmarks such as the Forest Lawn cemetery, Gledswood Homestead, the old El Caballo Blanco and the country rugby league club.
I nearly missed my Raby Road turnoff because it now looks so different from what it was like not that long ago.
A little further on you see that new suburbs like Gregory Hils and Oran Park are well on the way – on what used to be cow paddocks.
You just sense that the huge growth that's being talked about for 10-20 years is not something that is deep into the future but in fact is here now, and it's gathering speed.
Camden Valley Way is not the only main road through the south west which is being expanded; there are plans for Campbelltown Road to also be turned into a four lane link between the Cross Roads and the northern suburbs of Campbelltown. Construction is expected to start soon. And work is currently taking place at Narellan Road also.
Don't forget the south west rail link – from Glenfield to Leppington – is very close to completion, another major infrastructure for our region. It now seems certain that once state government money is available the line will be expanded to Camden, and, hopefully, to Macarthur station at Campbelltown. It's exciting times that will present challenges to the local authorities, which have so far handled them well. Let's hope they continue to do so.
On Monday night, Russell Matheson, the federal member for Macarthur, reluctantly made the trek to the city to attend the NSW AFL annual awards. His family knew about an award he was to receive but could not tell him. So for Russell the penny dropped when it was announced that he had been inducted into the Hall of Fame. "Matto" of course is a legend of the Campbelltown Blues AFL club, both as a player and a coach, and fully deserves to now be called a hall of famer. Well done, congratulations from me, for what it's worth.
I've  been getting around the electorate, as my old mate Horrie would say, meeting and greeting our region's wheels, big and small, and it has been a sharp reminder of how lucky we are to have such community minded people.
And it's not just the Denise McGraths (Kids of Macarthur) and Fred Borgs (24 Hour Fight Against Cancer) of our corner of the world who enrich our community with good deeds.
Our business people, like those who give of their time to run chambers of commerce or hold fundraisers (for example, Waminda Bakery on Monday ran a charity golf day where all the proceeds will go to Kids of Macarthur) have for years raising the bar when it comes to community involvement.
And it's important to stress here that there are scores of locals across the great south west region who do tremendous deeds for our communities. Reading sections of the local media you might get the impression there's only one or two causes worth mentioning in this vast area.
I can guarantee you the Voice will be just that, a voice for everyone, small and big, because the community's interests are not served by focusing on one or two high profile activities.
One of our stories in the past few days for instance, mentioned the Liverpool Action Group, who were formed to not just lobby the council, but also get their members to roll up their sleeves and clean up big bits of the town. The council, to its credit, has waived the fees for the LAG using a room in the main library in the CBD.
There's the Friends of the Art Gallery in Campbelltown, who have done tremendous work over the years to ensure this arts centre is one of the best in the state.
There's many more, and I want to assure them that the Voice will always find room for their activities. Just let me know what you are doing and I will do the rest.
erickontos@southwestvoice.com.au