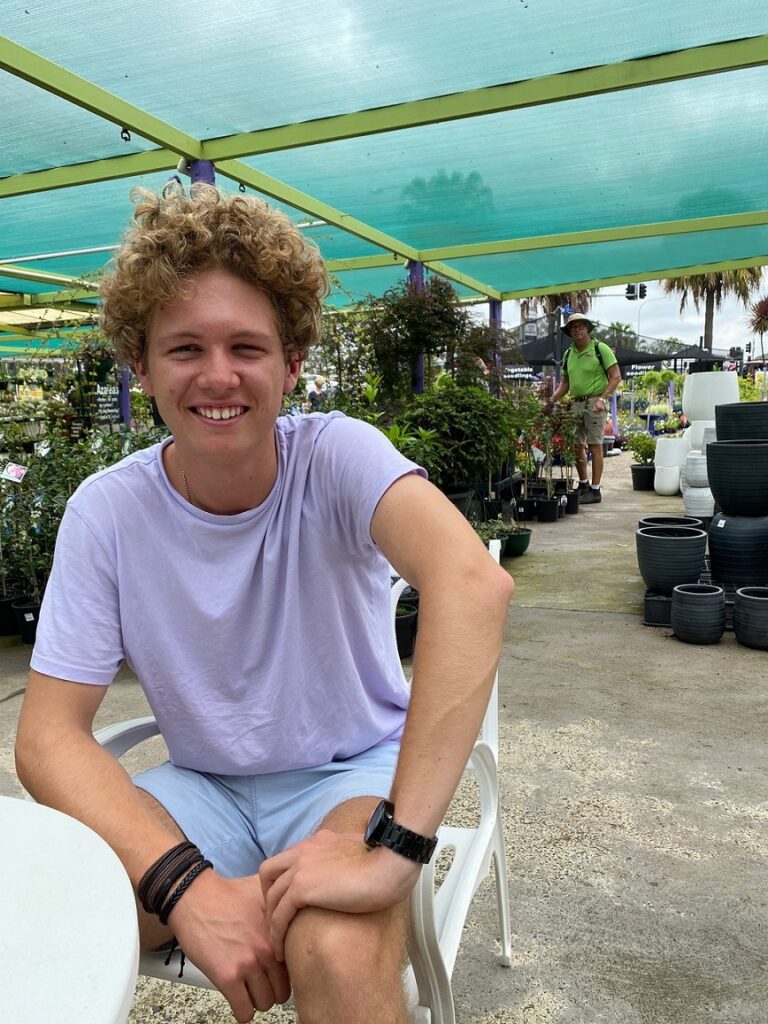 As far back as he can remember there was music in the air for Camden teenager Bailey Pickles.
"I was always from a young age tuned in to music, always humming – Mum would catch me humming,'' he tells the South West Voice when we sit down to talk about him winning the big prize at the 2021 Australian Children's Music Foundation competition.
Bailey won the instrumental category as well as the overall prize for the Alan Kendall Award.
A humble young man who also had to complete the HSC this year, Bailey doesn't mention that this year's competition attracted the biggest number of entries in its 20-year history.
The judging panel of music experts listened to more than 80 songs, shortlisted from hundreds of submissions across Australia.
The judges assessed and discussed aspects of each song including lyrics, melody, song structure and originality.
And Bailey's entry, Spectre, just blew them away.
So how did he do it?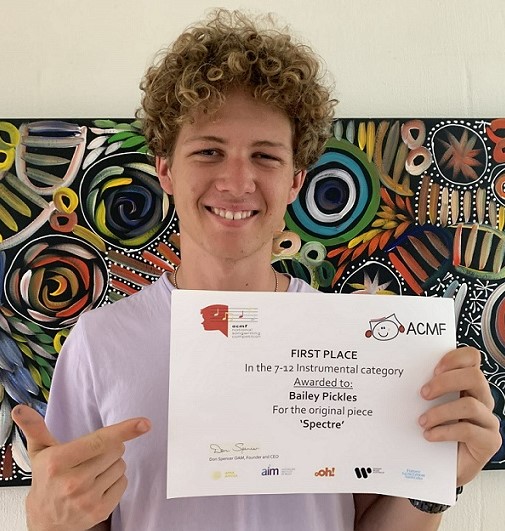 "So I got a scene from the James Bond film, and took out all the music from it,'' he explains.
"Then I wrote music for the scene, my own music.''
As simple as that, if you have been learning music, indeed composing music, since the age of four, as Bailey has done.
"I would just basically sit down at the piano and muck around with it, and then I'd use the black keys to create the little tunes, stuff like that,'' he says.
"Around then, at age 4, Grandma, said to Mum, why don't you take Bailey to music lessons.
"So I did around the Castle Hill area, a Yamaha school of music, and I did what they call ear training, which is the most important thing.
"The teacher would clap and then the class would have to clap the rhythm back.
"Or she would play something on the piano, and we would have to sing it back,'' Bailey said.
When he was about 10 years old, Bailey's Mum signed him up for the Sydney Conservatorium of Music rising stars program.
To make it he had to play a symphony provided by the Con, and by his own admission he displayed a terrible technique.
"I asked if I could play one of my own compositions, and that must have impressed them because there was no way I would have got in otherwise,'' he says.
Since age of 10 and until very recently, every Saturday Bailey would go to the Con, for one hour piano lessons with a teacher, and one hour theory lesson with a class.
Then along came the lockdown – and TikTok.
He has almost 11,000 followers on Instagram (@bailey_pickles _music), but it's TikTok where he sensationally became an overnight sensation.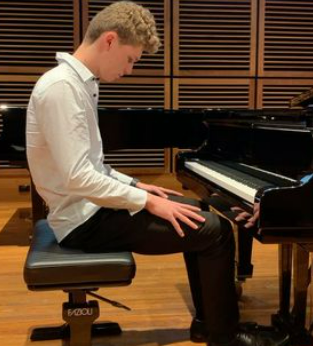 "The interesting thing is I don't even use TikTok and didn't have the app on my phone until I had 300,000 followers,'' he tells me.
He now has almost 556,00 followers.
"I used Mum's phone because I didn't want to get distracted by it, and that's the funny thing.
"It all started in March 2020, and it was something that Mum said, you should do that, it will give you exposure, just put up videos of you of just playing the piano, do something that showcases your ear and your love of music.
"Mum would be like, start the video, and then she would walk over to me and say, Bailey, come to the piano, I'll play you a song and see if you can play it straight away.
"We started doing videos like that, and the interest was crazy, it was blowing up, it was ridiculous.
"It was absolutely the timing because what happened is Mum started doing this just as the first lockdown hit.
"Everyone was at home, everyone's on TikTok and Mum knew what she was doing – she's brilliant with the TikTok stuff.''
Which is posting videos where Bailey plays a song for the first time without having heard it before – sounds easy, but you try it.
Bailey says that for the past few years he has been focusing on a career of writing music for film, but now he's not so sure.
"I've been studying film, I've had film teachers, and have done a few things already,'' he says.
"Right now, I am writing all the songs for a film.
"A few years ago, I was convinced I was going to do film music, now I am thinking, what if I want to pursue an artist's career?
"I am obviously interested in writing music, and that's something I'd like to do.
"But there's no plan B. It's all about the music; whatever gives me goosebumps, I will follow that.''
As for next year, Bailey is off to the Conservatorium of Music to further his musical education.
He was offered early entry so no matter his HSC results, music will continue to be a major part of his life next year and beyond.
"I can't see myself doing anything else,'' he says.