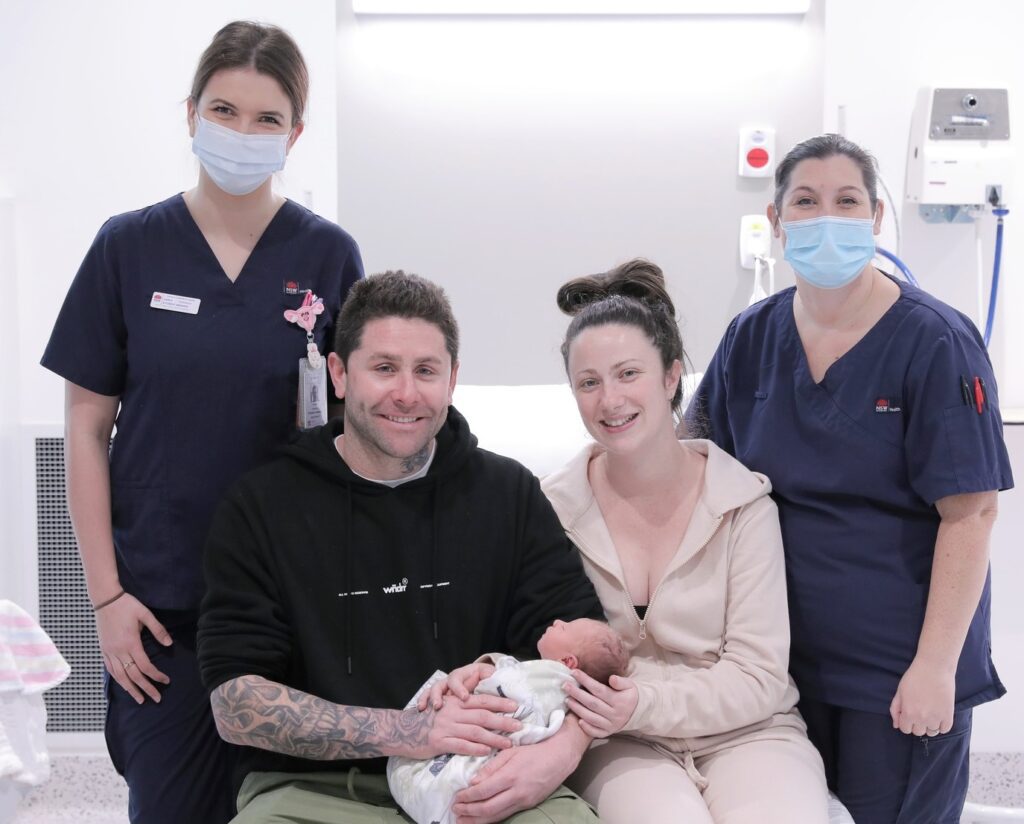 Meet Aurora Sultana, the first baby born in Campbelltown Hospital's new birthing unit.
Aurora made her entrance just after 1pm a couple of days ago on Wednesday, July 20.
First time parents Rachel and Chris Sultana are pictured here with their beautiful little baby and midwife Lisa Loveland and registered nurse and student midwife Carly Robinson.
The new and expanded birthing unit is in the newly opened building, the centrepiece of the hospital's $632 million redevelopment.
xxxxx
At the other end of the spectrum is former Campbelltown councillor and real estate agent Frank Ward who at the ripe old age of 93 is living a remarkable life.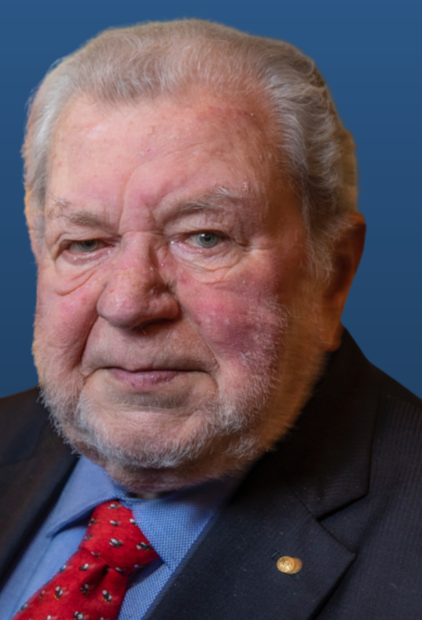 Frank may not live among us here in South Western Sydney now but he stays in touch with what's going on in Campbelltown by reading the South West Voice in Macarthur.
He has served as an elected councillor in both Campbelltown and Port Stephens.
He was awarded an OAM, as well as life membership of the ALP by party legend Kim Beazley for 65 years of being a loyal member of the Labor Party.
His advocacy for seniors and social equality continues and Frank is well known as the Man of Letters or the Poison Pen because of his insightful – and sometimes biting – letters published regularly in local newspapers.
Same goes for digital news services like this one, with Frank heading to our Facebook page to comment on this and that and everything else in between.
Well, it looks like he is becoming as big a legend up north as he is down here, because we hear his local MP Kate Washington is hosting a luncheon later this year to recognise Frank's impressive life of service.
Proceeds from the event will go towards her re-election campaign in the seat of Port Stephens.
So if you're near Nelson Bay on or around Sunday, September 25 why not enjoy an interesting lunch with the legendary Frank Ward at the local golf club between noon and 3pm.
Tickets can be purchased via the following link: https://www.nswlabor.org.au/speaking_frankly_luncheon
Who knows, we might see you there.
xxxxx
Werriwa MP Anne Stanley has wished two of her constituents the best of luck at the upcoming Birmingham Commonwealth Games.
They are Ashleigh Gardner, who will be representing Australia in the women's cricket and Uros Nikolic in judo.
"I'd like to wish our two locals as well as all our amazing Australian athletes the very best – and they should know all of Australia is behind them," Ms Stanley said.
xxxxx
The union representing Campbelltown Council's outdoor staff says morale in the depot could be better.
In a letter to council that somehow found its way into our inbox, United Services Union lists six reasons why staff "have never felt as underappreciated and demoralised as they do now''.
To be fair, five of the reasons seem arguable to us, but the sixth one caught our eye: "The inability of the store to provide essential items such as boots. Members have had to purchase their own equipment.''
The union says the six are "just some examples of what is upsetting members''.
However what makes this really interesting is that maintenance is a big talking point in Campbelltown at the moment, and of course it's the outdoor staff who get out and about mowing nature strips, parks and reserves and the like.
But none of that was mentioned in the letter, but what is mentioned are the stalled discussions for a four day week.
xxxxx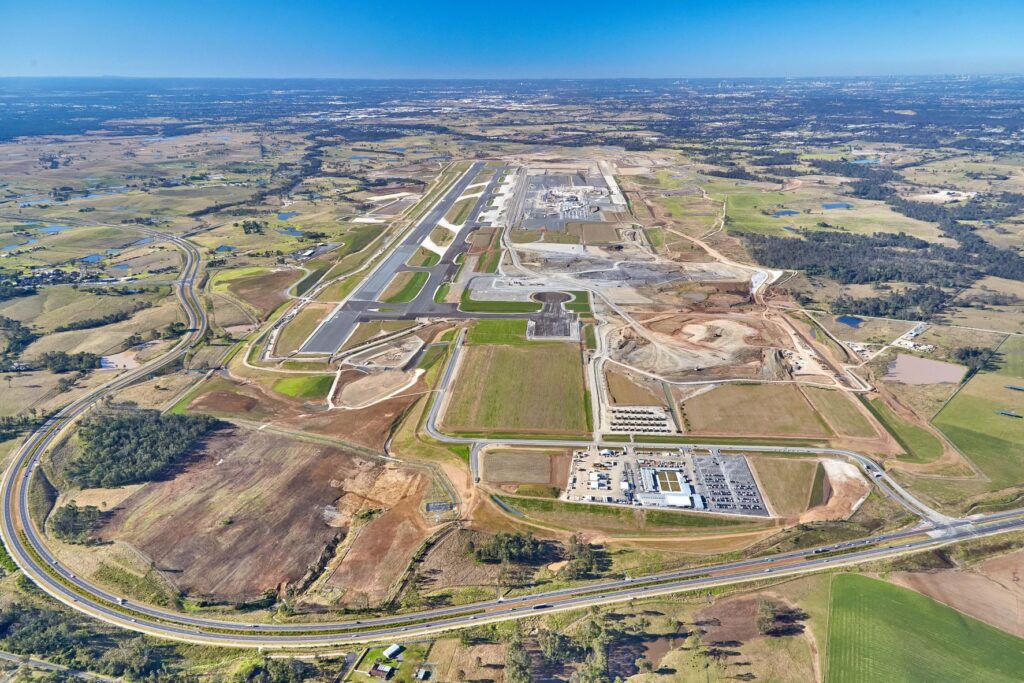 In about 90 percent of cases, completion dates for big projects turn out to be wildly optimistic, so we applaud whoever came up with the one for Western Sydney Airport (WSA) at Badgerys Creek.
The deadline has always been for "late 2026'' but every time a new aerial picture is taken of the construction site it makes us think, wow, this is going to be ready way earlier than that.
We recently reported that WSA will actually be completed a year earlier in late 2025 to allow a full 12 months of testing pretty much everything at the airport, from the internet to the lights on the runway.
Which is great, of course, but have a look at the latest aerial image, it looks like the runway is quickly coming together.
So we are in the middle of 2022, and late 2025 is more than three years away.
Not to mention late 2026 is more than four years away.
In any case, we just wanted to highlight the fact that sometimes big projects – and they don't come much bigger than WSA – can be completed way ahead of schedule – so long as the schedule is realistic.
xxxxx
Camden Council's recycling drop off last weekend received more than one ton of cardboard and 11 cubic metres of polystyrene material.
We just thought you might like to know that.
xxxxx
Let's finish off with a pat on the back for a Campbelltown Council initiative: HJ Daley library's new creative studio.
Whether it's video, podcast, or animation you're into, you can let your imaginations run wild inside the city's main library a couple of hundred metres from Campbelltown railway station.
The creative studio features a range of equipment including a green screen, 3D printer, audio recorders, scanners, cameras and sewing machines, as well as access to Adobe Creative Suite software.
Anyone with a library membership can book the creative studio to use for free.
Another creative studio is being developed for the Greg Percival Library at Ingleburn, so maybe that should be two pats on the back.