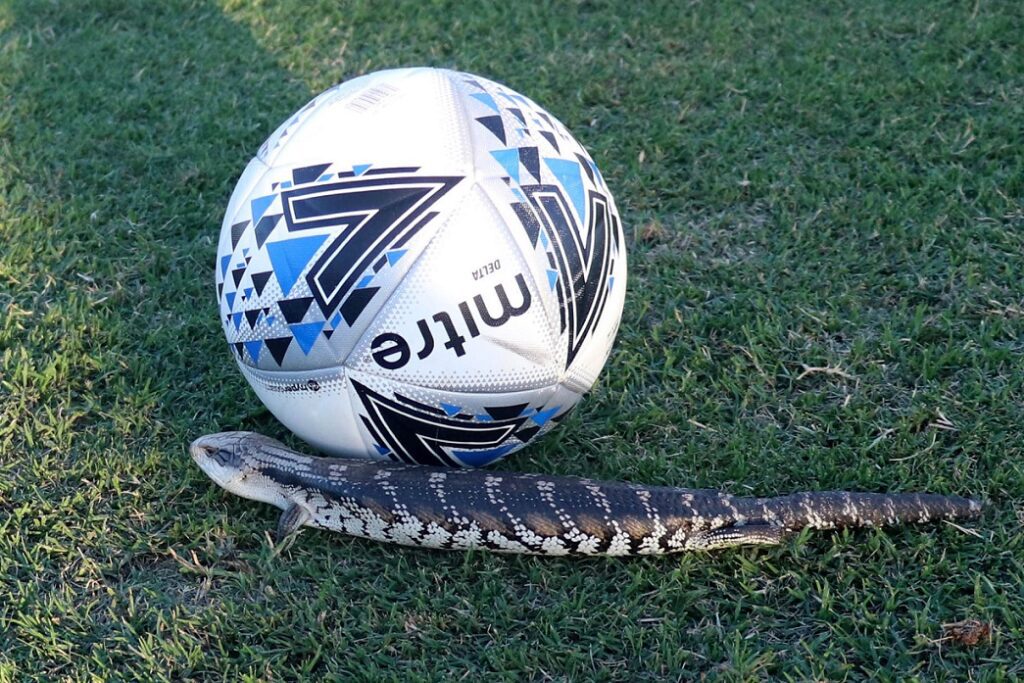 This blue tongue lizard crab walked onto the centre of the football field at Ron Dine Memorial Reserve, Camden, at the end of the main game in the Dharawal Cup on Saturday afternoon.
It was a performance from left field, if not a little bizarre, from the little fella.
But then again, considering the theme of the day, everyone in Australia working together for the good of our country, maybe it was rather appropriate.
Don't get me wrong: the January 26 celebration of the success of Australia as a nation over the past 234 years is appropriate and should continue.
However, the unpleasant truth is that we have unfinished business with the people who were already here when the First Fleet arrived in Sydney Harbour on January 26, 1788.
Indeed, as we now know, this mob have been inhabiting this continent for thousands of years.
The High Court in the famous Mabo case of 1992 accepted the concept of native title.
A few years earlier, in 1967, a referendum led to recognition of Indigenous Australians for the first time as part of the overall population. Previously they were not included in the census, but the vote changed all that.
It also meant the Australian Government could make laws for Aboriginal people for the first time.
There have been other momentous events over time which have improved relations between Aboriginal people and non Aboriginal people, including changing one word, young, to one, in Advance Australia Fair not that long ao.

Things are slowly changing for the better, as many Aboriginal people accept, but we're not there yet.
Australia Day can play a big part as we move forward united as one people, and it has been good to see the advertising campaign for 2022 being brutally honest.
Of course it should always be a celebration of us, but it should be a lot more than that.
In my view a fair dinkum Australia Day should be a week long event that includes initiatives such as last Saturday's Dharawal Cup.
This included "friendly'' football matches between Aboriginal and non Aboriginal teams, and is a great concept moving forward.
Maybe rugby league's All Stars should be scheduled for an Australia Day week.
We need to stop talking about reconciliation and all that and just do it.
It would be good to think our politicians would take the lead on all this, but unfortunately, it's just about lip service only for many of them.
It looks like we the people must show them the way.