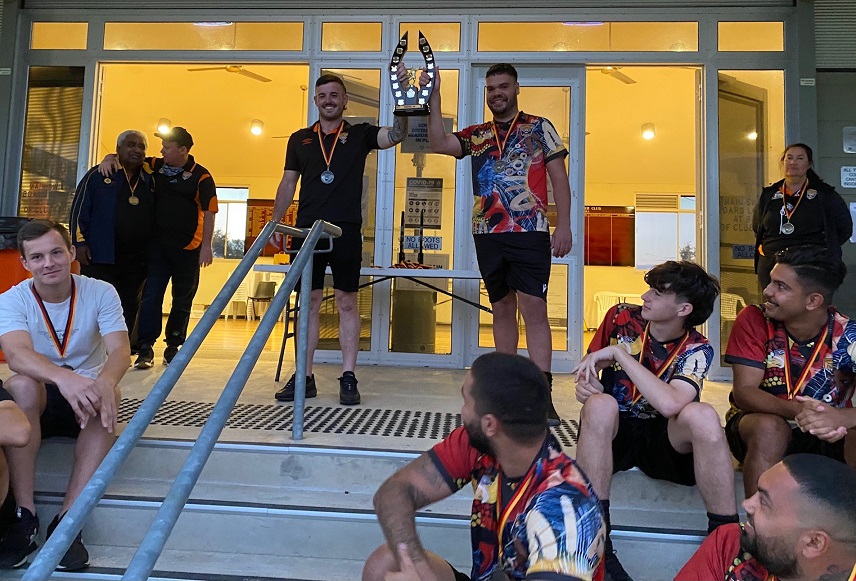 On Saturday, January 22, Ron Dine Memorial Reserve in Camden hosted a new community sporting event with a difference.
Dharawal Cup Day combined football clashes between Camden Tigers sides and Indigenous invitation teams that included players from across NSW and even Queensland.
And while football was the main theme, a sense of reconciliation between Aboriginal people and non Aboriginal people inevitably permeated the day four days before Australia Day 2022.
There was a party atmosphere in the packed Ron Dine Memorial Reserve grandstand, while the hill on the other side of the main field was also occupied by families enjoying the football and the brilliant sunshine of a great summer's day.
Several community leaders attended the day, including local federal MP Angus Taylor, state MP Peter Sidgreaves and the mayors of Camden and Campbelltown, Theresa Fedeli and George Greiss as well as several councillors from both areas. Wollondilly mayor Matt Gould, who was unable to attend, sent his apologies.
This was the first ever Dharawal Cup day, but now that it's done and dusted it's clear there will be many more on an annual basis – yes, it was that good a day.
Much of the work organising the day was done by Camden Tigers president Rod Ciantar along with the club's Indigenous Football Program [IFP] director Phil Dotti and his team, including deputy director Brenden Broadbent.
Fittingly, Mr Dotti made the last speech of the day, just as the sun was setting on Ron Dine Memorial Oval.
"We've done something here today that's big, that's getting bigger, that's going to get bigger and bigger,'' he said.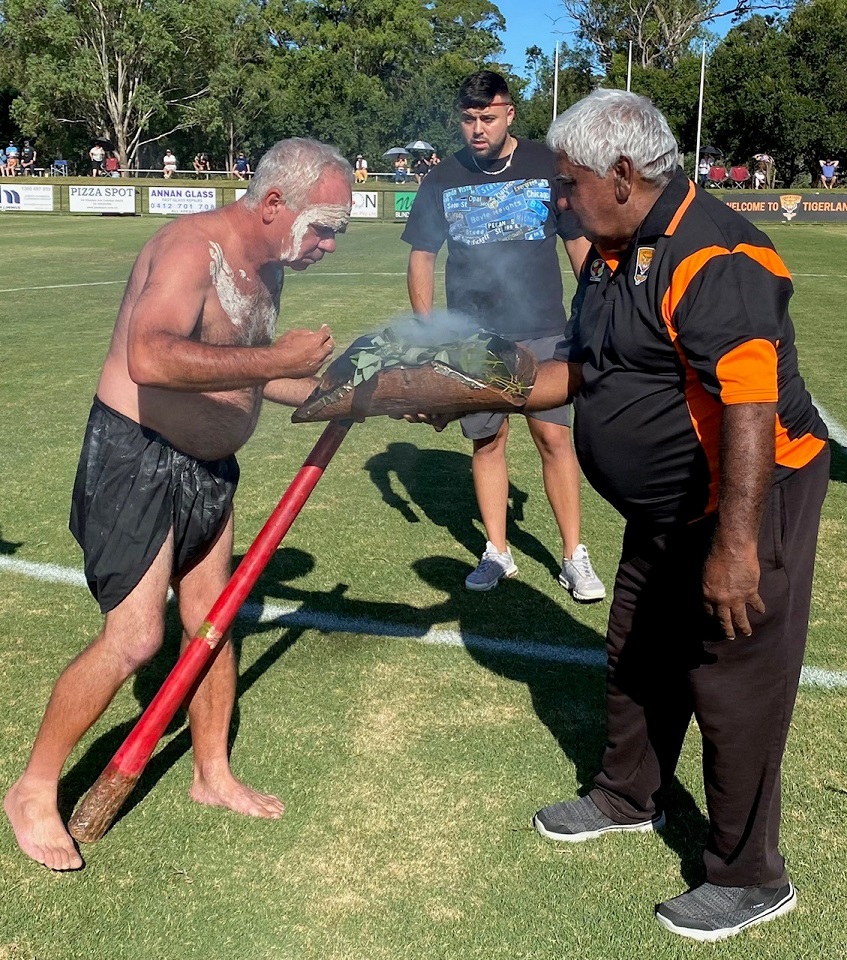 "We have shown that Aboriginal people and non Aboriginal working together can make things happen.
"This was about working together to show that Aboriginal people can play this game of football.''
Everything that happened on Saturday was a combined effort, and everyone standing together as Uncle Ivan Wellington delivered a wonderful Welcome to Country speech in which he once again stressed the need for the community to focus on the needs of young people.
Uncle Ivan, who represented the Campbelltown side of the Dharawal mob, was joined by Aunty Joyce Mate for the Camden side.
Camden mayor Theresas Fedeli also made a brief speech welcoming everyone to Camden and wishing participants well.
Following the raising of the flags everyone stood for the national anthem, which was sung in Koori and an English.
Of course there was also action on the soccer field, with three games.
In the first of these, for the Lyre Bird Cup, Camden Tigers NPL U16s versus an Indigenous Invitation side saw the latter win 5-0 after an entertaining match.
The story was the same in the Golden Oldies Reconciliation Cup, which pitted Camden Tigers over 45s against an Indigenous Invitation over 45s team.
Final result: 2-1 victory for the Indigenous team.
Camden Tigers NPL and an Indigenous Invitation side fought out a 4-4 draw in the main football game of the day.
"There can only be one winner when a game ends in a 4-all draw: the game itself,'' said Phil Dotti afterwards.