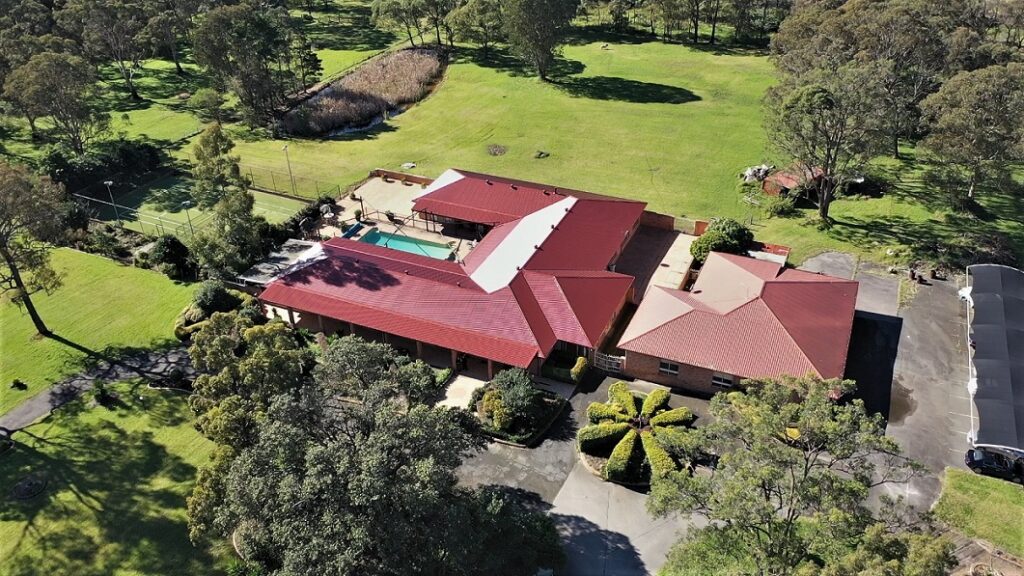 A few weeks ago there was a lively debate on social media about rising property prices in the South Western Sydney- region, from Liverpool to Picton.
Some people had found it shocking that a new subdivision in Leumeah, was being offered for just under $2 million.
This was just for land, and even though it was for two acres, the price was high enough for a Campbelltown property to attract a lot of comments from local residents wondering how high property prices were going to go.
Obviously, much higher is the quick answer, and a property now being offered for sale not too far from the one in Leumeah may just be an indication how the region has entered the property boom with gusto.
The seven and a half acre property at Georges River Road, Kentlyn (pictured above) is listed with Mario J Borg Realty, who are calling for offers – get ready – of above $4.2 million.
It's obviously a great property with lots of land and a huge house – nine bedrooms, thank you very much – but it's still in Campbelltown, and we all know what the inner city elites think of it and the rest of the South Western Sydney region.
Let's just say most of them think we basically all live in Housing Commission homes out this far from the Sydney Opera House.
But we locals know better, and this Kentlyn property is a sign of things to come as smart judges twig what a great place we have here.
We have national parks in our backyard, and if we want to go to the city for anything it's under an hour.
The beach? Austinmer is 40 minutes away, as are most of the beaches in and around Wollongong.
Depending on where you live in Macarthur, the city or the beach could be even closer.
A $4.2 million property means another thing, of course: that there are also plenty of people who call the region home with enough money to be able to afford such a place.
The times, my friends, they are changing.