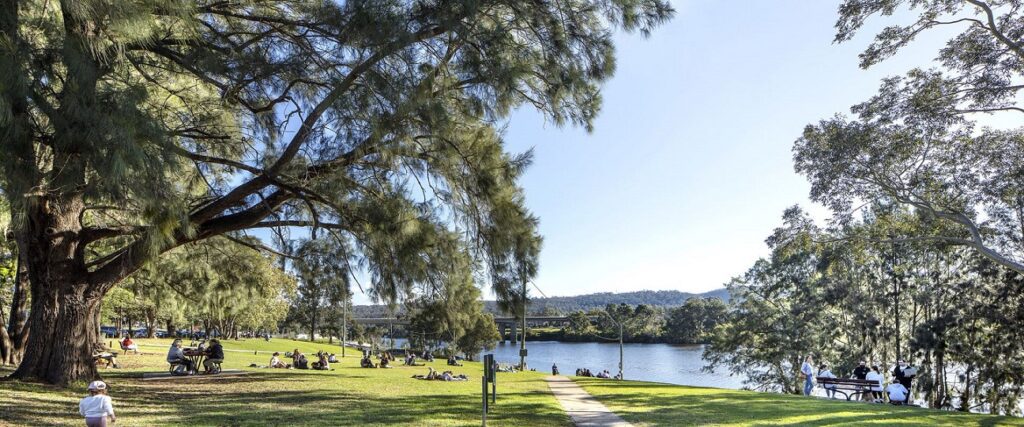 In the wake of rezonings being accelerated to create thousands new homes in South Western Sydney, the state government has now announced plans for open space and parklands.
Glenfield will become home to 43 hectares of new parkland, including walking and cycling bushland trials and playspaces on the banks of the Georges River.
The $15 million investment will deliver parklands with multiple direct access points for the local community to open space and bushland pockets that adjoin the Georges River.
It will also:
Conserve and protect all Indigenous cultural landscape elements;
Create new koala habitat and environment protection areas;
Provide improved waterfront edges, particularly to the Georges River and Bunbury Curran Creek;
Improve access to the water, gathering spaces and provide a continuous green space along the waterfront;
Investigate a trail network for walker, runners and off-road cyclists and other recreation users;
Investigate opportunities to facilitate swimming in the Georges River;
Provide a diversity of recreation opportunities including improved picnic facilities, play spaces, trails and kickabout spaces.
No decisions have been made on the park design with extensive studies, community engagement and design work to occur.
The first step is to develop a master plan for the Parklands based on the feedback from the community.
Minister for planning and public spaces Rob Stokes said the Glenfield Parklands projects will be one of nine open spaces to be created or upgraded in Greater Sydney as part of the Parks for People program.
"Sydney's South West is booming and Glenfield Parklands will become a treasured public space, designed to complement its stunning bushland scenery and rural surrounds," Mr Stokes said.
"The new Parklands will be equivalent in size to 24 AFL fields and will create better connections from Glenfield CBD to the Georges River.
"The site will be designed into a series of recreation spaces with picnic areas, play spaces, walking and biking trails and better access to the waterfront."
Glenfield Parklands will be delivered through a partnership between NSW Government and Campbelltown City Council.
The new parklands would complement the surrounding natural environment and create a regional meeting place for people to come together, says Campbelltown mayor George Brticevic.
"Glenfield is a fantastic suburb with great transport connections and exciting projects such as this will continue to make it an attractive place for people to come and choose to live," he said.
"I look forward to seeing this project take shape and hearing some of the many ideas our community will have for what will become a landmark parklands space in the heart of South Western Sydney."