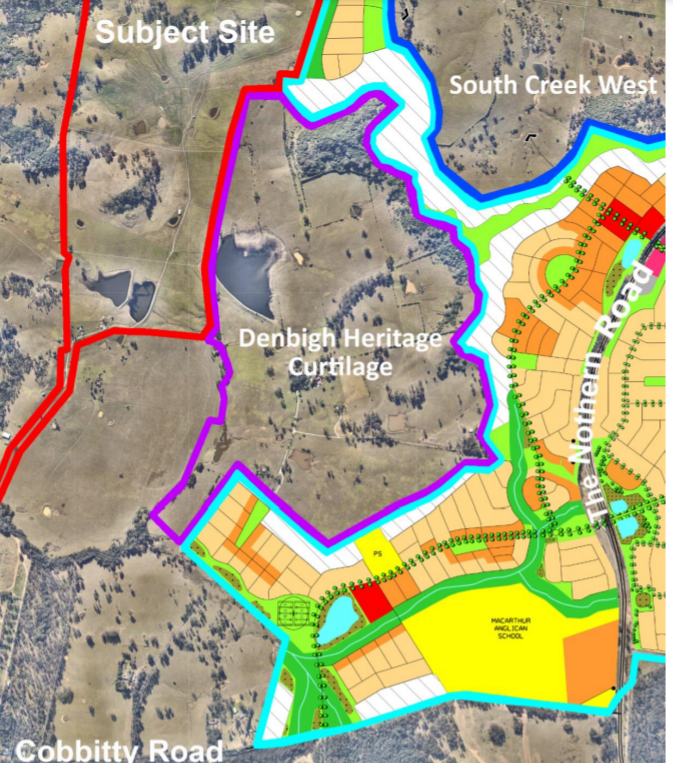 A failed bid to rezone more than 300 acres of cattle farming land near Cobbitty for housing has highlighted the need to determine where Sydney's urban sprawl will stop.
Camden Council has unanimously rejected the proposal from the O'Grady family to create around 800 residential lots.
During debate before the vote at last week's meeting, veteran councillor Eva Campbell called for a "big picture'' approach to such proposals in the future.
"Just where will the urban sprawl end if we don't take it into consideration when we are deciding rezoning proposals for land on the edge,'' Cr Campbell said.
The owners of the land had argued that rezoning would provide for a "logical extension of urban development to the proposed Outer Sydney Orbital and reduce rural land fragmentation and land use conflicts.
It would also deliver residential land for the housing needs of the community, they said.
However, in March this year the Camden Local Planning Panel said the proposal did not demonstrate strategic or site-specific planning merit.
A major concern for some councillors was the proposed single access from Chittick Lane, Cobbitty.
Camden Council officers did not support the proposal because the site lies outside the South West Growth Area (SWGA) and is within the Metropolitan Rural Area (MRA).
There were also community concerns the development would have an adverse effect on the neighbouring historic property Denbigh.